ABOUT US

EMPOWER! Weekend Fitness Events is a weekend Fitness Celebration, power packed with the industry's top presenters delivering amazing fitness workshops, lectures and master classes packed with fun, movement and education.  Whether you're a fitness professional wanting to learn (and in need of your CECs) or an enthusiast who simply loves to move and exercise with a group of like-minded people, register now to join the celebration and be empowered!! Learn more at our website.
FOR MFN MEMBERS
MFN professional members receive $40 off the main event.
ABOUT OUR COMPANY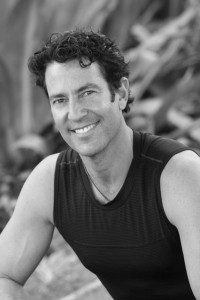 EMPOWER! Weekend Fitness was founded by Rob Glick. Rob has presented master classes and workshops in more than 35 countries at hundreds of major fitness conferences as well as contributed to Shape®, IDEA Today, LA Times, Fitness and others. He received the 2006 International Presenter of the Year Award from CanFitPro and the 2005 Best Male Presenter Award from ECA. Rob is a master trainer for Schwinn Cycling, BOSU, Total Gym and is co-creator of the 5-Star Instructor Development, and GRAVITY Program for fitness professionals. He leads many fitness DVDs including: Core Cuts, Progressive
PRODUCTS & SERVICES
We offer weekend fitness events around the country. They start out with an inspirational keynote speaker and followed by training and workshops led by the country's top fitness professional and yoga teachers.  We offer CEC's for ACE, AFFA, NASM and more.  All weekend we offer a great shopping expo too!
We give back!
A portion of ALL registration fees will go to organizations that contribute to communities that support the health and well-being of children and families, with particular emphasis on helping young people maximize their potential.

---
Have you purchased a product/service or taken a course from this organization?
We like to ensure that our partners provide you with the same experiences you would come to expect from MFN. Contact us and tell us about your experience.​
​