What is the Medical Fitness Network?
The Medical Fitness Network (MFN) is a free online resource directory for people to locate fitness & allied healthcare professionals who provide services for those with chronic disease/medical conditions, including but not limited to: Alzheimer's, Arthritis, Cancer, Diabetes, Fibromyalgia, Heart Disease, Mental Disorders, Multiple Sclerosis, Parkinson's,  Respiratory Disease, Stroke and women's health issues including pre & postpartum care.
The MFN Mission
The MFN believes that exercise is valuable for those with chronic health & medical conditions. Developing a plan for a regular exercise & wellness program can be difficult for these people; The MFN mission is to improve the quality of life for those with chronic medical conditions or who need pre or postnatal care help by connecting them to fitness & healthcare professionals with an interest and background in the treatment and rehabilitation of various diseases and medical conditions.
The MFN donates its services as a national database management company to medical, health organizations that do not offer resources for locating fitness & allied healthcare professionals interested in working with their populations.
The MFN helps market on their behalf to create and maintain a registry for the following professionals: acupuncturists, chiropractors, dietitians, fitness/yoga, health & wellness coaches, massage therapists, mental health professionals, and physical therapists.
The MFN also works with consumer-based magazines for community outreach to promote this network.
A Resource for Medical & Health Organizations
MFN provides its services to a growing list of medical and health organizations. 

Volunteer Driven
The MFN is volunteer driven and was founded by Lisa Dougherty, Dr. John Heydt and Dr. David Kruse. Many of MFN's founding advisory board members were professionals who worked on Olympic athletes.
The MFN project is supported by professional membership dues. Professionals pay $169/yr and facilities pay $199/yr to join the network as members to promote their services. All monies from professional membership dues are invested back into the network for continued growth and allow MFN to donate its services & resources to medical & health organizations.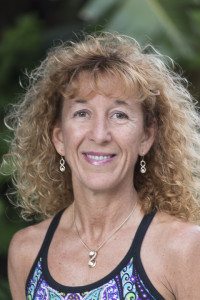 I have two stories for you on why I founded the Medical Fitness Network. One is personal and the other is factual.
Why this is personal for me:
My father was a cancer survivor, 4 times over. He inspired me to pursue a career that involved helping others and promoting wellness. I went back to school to become a Fitness Instructor and have since obtained specialty training to properly assist people with chronic medical conditions.
Exercise has an essential role in the treatment and prevention of many chronic medical conditions. It also improves overall health and quality of life. These benefits are applicable to people of all ages and most all states of health.
Here are the facts*: According to the Centers for Disease Control and Prevention, by 2030 the aging population will more than double to about 71 million placing unprecedented demands on the provisions of health care and aging related services. Public health efforts to promote health and functional independence are critical strategies in helping older adults stay healthy and live independently. Regular physical activity is one globally accepted strategy to promote and preserve health.
Developing a plan for regular exercise can be difficult and people with chronic medical conditions have an even greater challenge. A qualified fitness professional can be an essential partner in developing a progressive fitness program. Individuals with chronic medical conditions need to find a fitness professional that has specialty training and who understands their needs and limitations.
Ideally, this fitness professional will also have the opportunity to work in conjunction with professionals from all areas of healthcare.
My goal is to bring to the community a network of qualified fitness and healthcare professionals who have a high level of knowledge, skill, and expertise. This network will serve the growing demands of our aging population. What better way to achieve my lifelong passion in helping others than by promoting wellness and quality of life on a national level. Please join me in welcoming…the Medical Fitness Network.
Sincerely,



Lisa Dougherty
Founder & CEO
*Source: http://www.cdc.gov/chronicdisease/resources/publications/aag/healthy-aging.htm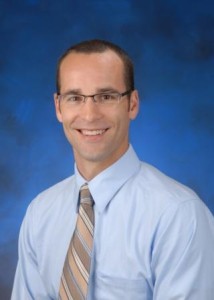 The Medical Fitness Network recognizes the importance of exercise and a holistic approach in the care of chronic disease. This is essential to provide individuals with chronic conditions the opportunity to maximize their health and quality of life.
We believe in the power of information and the tremendous ability knowledge can have to fight disease and discomfort. In consultation with our Advisory Board and patient organizations across the country, we work hard to bring to you the latest news and information on how the fitness community and its partners can improve people's lives.
The Medical Fitness Network is a compilation of healthcare professionals from many different industries.
Our goal is to provide you a network of professionals trained in the care of many medical conditions, which may include:
Please explore our site for more information regarding these health conditions and how our network can best serve you.
Sincerely,



David W. Kruse, M.D.
Chief Medical Officer

Business Partners
Over 100 national businesses have partnered with MFN to support this project. Our business partners offer MFN members discounts on industry related courses, certifications, products and services. These exclusive discounts easily offset the cost of professional membership.
Continuing Education
MFN thinks education is important! We created an online National Continued Education & Events Calendar where 50+ education companies offer our professional members & facilities discounts on courses, workshops & events. We are also working with some of the top medical organizations in the country to help facilitate more education courses to be available for fitness professionals on chronic disease and medical conditions.
How do I get involved?
The Medical Fitness Network is about everyone coming together to serve the greater good…
you are invited to get involved!