Dr. David Kruse
Chief Medical Officer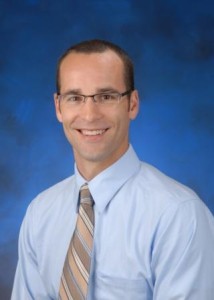 Dr. Kruse attended medical school at the University of California, San Diego after completing his undergraduate studies at the University of California, Berkeley. He did his residency in Family Medicine at Long Beach Memorial Medical Center. After residency, he obtained a second board certification in sports medicine with the completion of fellowship training at the University of Notre Dame. After fellowship, Dr. Kruse held dual faculty appointments at UC Irvine with the Departments of Family Medicine and Orthopedics and he currently practices as a sports medicine specialist with the Orthopaedic Specialty Institute, while maintaining a volunteer teaching appointment.
Dr. Kruse currently serves as the USA Gymnastics Athlete Care Coordinator and the USA Gymnastics Men's National Team Physician.  He is also a team physician for the University of California, Irvine and multiple sports teams in the Orange County area. His personal athletic history includes: 6-time NCAA Gymnastics All-American and a 4-time member of USA Gymnastics National Team.
Dr. Kruse is an active member of the American Academy of Family Physicians, the American Medical Society for Sports Medicine (AMSSM), and the American College of Sports Medicine.
Dr. Kruse's outside interests include spending time with his wife Mindi and their two children, Alex and Lyla. He also enjoys yoga, surfing, playing guitar, and catching up on all sports by watching SportsCenter.
---
Q & A with Dr. Kruse
What most excites you about your work & the contribution you can make here at MFN?
As a physician, I strive to approach every patient I care for with a comprehensive mindset. I ask myself, how can I help this patient feel better now, how can I help them return to a high quality of life, and how can I help them sustain that? I believe the Medical Fitness Network will provide individuals access to well-trained healthcare professionals. This network will help these individuals create a better quality of life, achieve normalcy, and care for their medical condition.
What mentor had the greatest influence in your life and why?
Simply put, my parents have always provided a roadmap for success in career, family, and health.
What are your personal interests outside of work?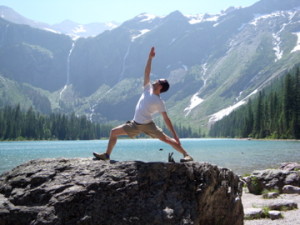 I am constantly striving for balance. My life's triangle is made up of my career (mind), my personal fitness (body) and my family (heart). My wife and two kids, in the end, are the center of my world.
How long have you been doing what you do?
I finished my training as a physician in 2008 and have been practicing in Primary Care Sports Medicine in various settings since then.
Where did you grow up and currently live?
I grew up in Cocoa Beach, Florida. College brought me out to California and I am now a permanent California transplant and enjoy living in Orange County.
Any nonprofits you love, & why?
The American Medical Society for Sports Medicine Foundation is a nonprofit organization that I respect. The AMSSM Foundation is dedicated to the support & recognition of excellence in Sports Medicine education, research and scientific activities, while promoting opportunities for humanitarian outreach. I also appreciate the opportunity to support the UC Berkeley Men's Gymnastics Team. I owe much of my personal success to my experience as a student athlete at UC Berkeley.
Any awards or medals you have received?
During my career as a gymnast, I was a 6-time NCAA All-American, a Nissen Award Finalist, UC Berkeley Student-Athlete of the Year, Pac10 Medal Winner, and shared an NCAA National Team Championship. I also had the honor of representing my country as a 4-time USA Gymnastics National Team member.
"I believe the Medical Fitness Network will help provide individuals with chronic medical conditions access to well-educated fitness & healthcare professionals to help manage their disease and provide a better quality of life."