We are a national team of educated and devoted health and fitness professionals. We specialize in caring for, treating, and preventing chronic illness. We are dedicated to helping improve the quality of life of those suffering from Alzheimer's Disease and their caregivers. We are passionate about enhancing awareness, and sharing the best resources with those with Alzheimer's Disease.
Alzheimer's Disease in the U.S.
More than 5 million Americans have Alzheimer's disease today
By 2025, the number of people age 65 and older with Alzheimer's disease is estimated to reach 7.1 million—a 40 percent increase from the 5 million age 65 and older currently affected.
1 in 3 seniors dies with Alzheimer's or another dementia
Alzheimer's disease is the 6th leading cause of death in the U.S.
Medical & Health Organization Resources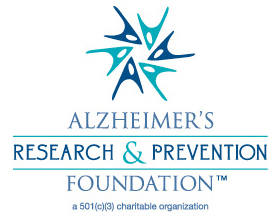 The Alzheimer's Research and Prevention Foundation aims is to prevent Alzheimer's disease by funding research studies and providing educational outreach and memory screenings. For 20 years, the ARPF has been on the leading edge by researching, advocating, and educating about a holistic or integrative approach to preventing memory loss and Alzheimer's. The ARPF provides an alternative to the conventional, "magic bullet" drug approach. We believe that you can help yourself, right now, by utilizing a holistic or integrative medical approach, based on the lifestyle tools we advocate. Modern medical research reveals that all of the aspects of the ARPF's Four Pillars of Prevention Plan, including physical and mental exercise, especially when used together, help build a healthier and stronger brain and memory. alzheimersprevention.org
The Alzheimer's Research and Prevention Foundation is an MFN partner. Visit their partner page.

The Alzheimer's Association was founded in 1980 and reaches millions of people affected by Alzheimer's across the globe through our national office and more than 75 local chapters.  Our professionally staffed 24/7 Helpline (1.800.272.3900) offers information and advice to more than 250,000 callers each year and provides translation services in more than 170 languages.   We run more than 4,500 support groups and provide families with comprehensive online resources and information. www.alz.org
Cost Data Source: http://www.alz.org/alzheimers_disease_facts_and_figures.asp#quickFacts