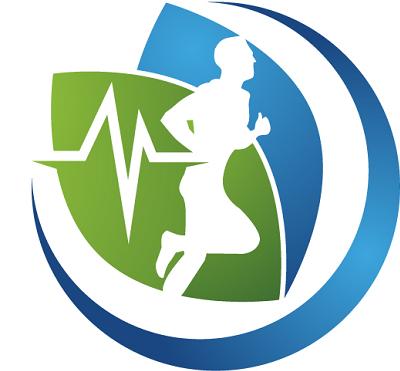 Fitness Professional

Return to Gina'S Mainpage
Client Testimonials for Gina Baumgartner, NASM CPT,
We have 9 Client Testimonials for Gina
Gina, thank you!
After just six months of strength and power training, I am able to lift and carry around my 19-month-old granddaughter.
2019-03-04
I avoided knee surgery
Since I started training with Gina, my knee pain has subsided and I have avoided knee surgery!
2019-03-04
I move more confidently as a senior!
With Gina's help, my strength, balance and overall physical ability lets me move confidently as a Senior!
2019-03-04
Small group class for the past 8 months
When I began, I was just recovering from replacement of both knees. Because of the pain and putting off the surgery for too long, I had led a very sedentary life.

Gina has helped me regain my balance and stamina while taking into consideration that me knees are still healing. She has developed exercise routines that have allowed me to progress. I can now walk normally and can participate in activities, even shopping for long periods of time that were previously a problem for me.

I do a lot of research and writing on the computer. So I had problems not only with knees and legs, but thru my shoulders and upper body. Gina has worked on those areas too, also stressing exercises to strengthen my core. I now have much more flexibility and the ability to quickly revoer from a fall or a stumble should that happen.

Best of all, were recent reports from my doctors. My orthopedic surgeon was very impressed with my flexibility and strength. Said I was his \\\\\\\\\\\\\\\"star\\\\\\\\\\\\\\\". My blood pressure and cholesterol are no longer \\\\\\\\\\\\\\\"high\\\\\\\\\\\\\\\" but Normal. Also I had lost 7 pounds. My primary care physician and I are ecstatic.

Gina has definitely improved my quality of life. I don\\\\\\\\\\\\\\\'t feel like such an \\\\\\\\\\\\\\\"old\\\\\\\\\\\\\\\" person any more bu rather someone who has the energy and the physical ability to enjoy life. I highly recommend Gina Baumgartner.
2015-11-19
Exercise after back surgery.
Thank you so much for the help you gave me with an exercise program. I recently had major back surgery and was unsure of what I could do other then the treadmill. You taught me how to use free weights and the equipment safely and I feel much stronger. Balance and core strength were emphasized and that was important for me to feel more normal. I so appreciated your care, and the time spent preparing an exercise program for me.
2016-02-11
Small Group Personal Training Client
I began a month ago working w/Gina in a mixed group senior session. I was new to fitness workouts, and woefully out of shape. Today, I am reporting a BP reading of 113/70 - down from 128-132/80!

I feel more energized as well. I walk because I have motivation and determination. I am a proud believer in Gina\'s program, and glad to be part of Gina-Nation!
2015-11-19
I have seen results!
I have exercised regularly since I was a teenager an believed I knew what I needed to do to get the results I wanted. Bus since working with Gina I have seen results I never knew I could. Gina asked me what my goals were and she tailored an exercise program to address my concerns. She changed my workout up every time we met and the results have been incredible! My concerns were balance and to increase tone and strength. Some of the exercises seemed so elementary to me that I wasn\'t sure I would really get anything from them. I was wrong! All of my goals have been addressed and have improved. I encourage you to work with Gina, even if you believe you know what you need to do. You won\'t be disappointed.
2015-12-27
One to One & Small Group Personal Training Sessions
My weekly workouts with Gina Baumgartner of Pro Health & Fitness have resulted in my improved core strength, better balance, and (surprise!) enhanced mental acuity. Gina designs workouts tailor-made to each of her clients. She closely supervises us as we discover what we need to affect change in our lives. I have worked with fitness instructors before, but none like Gina. She is totally absorbed in my well-being; never letting me attempt something that might be trending currently, but is not beneficial to me long-term. Gina has an extensive knowledge of human anatomy, and is accredited in her field. I watch people in their seventies, sixties, fifties and forties, find joy in physical activity again;even those who think they are past the point of benefitting from physical activity. There is \\\"GAIN\\\" without \\\"PAIN\\\". Gina teaches me that weekly!
2015-11-19
I greatly appreciate the training I received from Gina
I have only good things to say about the training I did with Gina. She is a great trainer. she is very thorough, very helpful, and she does a superb job as a trainer. She is fun to work with. She has provided me with exercises which have brought very positive results in strengthening the parts of my body which need help. I greatly appreciate the training that I received from Gina.
2016-02-11