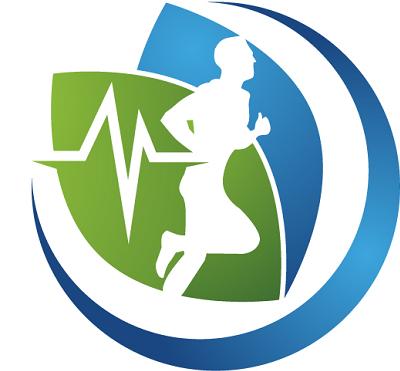 Fitness Professional

Robert LoFaso
Professional Fitness Trainer, BEFITANDLIVE
MAHWAH, NJ 07430
ABOUT Robert
Robert LoFaso is a Professional Fitness Trainer in New Jersey.
He is a U.S. Naval Veteran and holds exercise physiology certifications from S.U.N.Y Rockland Community College, World Instructors Training Schools at Bergen Community College and the Gray Institute.
Robert currently trains clients of all ages and fitness levels at their homes or at a local gym. Over his fitness training career, Robert has conducted over 17,000 sessions. Robert believes in a holistic approach to fitness. He specializes in cardio, resistance, core training, stability, flexibility and functional movement workouts. For over three decades Robert has studied martial arts, holding 1st degree black belt in Tae Kwon Do and Aiki Jujitsu. He often uses teachings from his martial arts training in his fitness routines and techniques.
Robert also provides longevity and wellness coaching. He helps clients alter their eating and exercise behaviors to maintain a healthy and active lifestyle. Robert is a member of IDEA Health & Fitness Association and has achieved the title of Advance Professional Fitness Trainer.
Robert has experience and trained clients with Diabetes, Myeloma, Congestive Heart Failure, Neuropathy, and Hyper Tension.
When Robert isn't working out himself, he enjoys spending time with his family, hiking, biking, and traveling to Switzerland.
... show less.
Payment Methods
Cash
Credit/debit Cards
Personal Check
I am interested in working with people who have the following conditions:

| | |
| --- | --- |
| I am familiar with: | Cancer - General • Diabetes • Heart Disease • Women's Health |
Education
Rockland COmmunity College -- Exercise Physiology
Industry Certifications
Rockland Community College -- Fitness Specialist
TRX -- Functional Movement
World Instructor Training Schools (WITS) -- Personal Trainer
Continuing Education and Coursework
Gray Institute -- Applied Functional Science
GMP Fitness -- Core Training Specialist
GMP Fitness -- Balance Progessions Specialist
GMP Fitness -- Longevity Wellness Specialist
GMP Fitness -- Total Body Flexibilty Specialist
GMP Fitness -- Lower Body Ball Specialist
IDEA Health & Fitness -- TRX TRaining for Active Seniors
IDEA Health and Fitness -- Nutrition Basics and Nutrient Timing
IDEA -- Group Strength Program Design
Fitness Learning Systems -- Core Complete Training: A Systematic Approach for Aesthetic Core Development
Additional Certifications
CPR/AED -- Amercian Health Care Academy
Liability Insurance -- Fitness & Wellness Insurance
Techniques and Specialities
Fitness Activities and Specialty Areas
Back Pain Prevention/Postrehab
Fat Loss
Flexibility
Lower Back Pain
Personal Fitness Trainin
Strength Training
Weight Loss
Wellness Coaching
Core Training
Fitness Assessment
Group Exercise
Men's Fitness
Postrehab/Injury Recovery
Stretching
Weight Management
Wellness/Preventive
Executive Fitness
Fitness Education
Lifestyle Coaching
Nutrition Coaching
Senior Fitness
Toning and General Fitness
Weight Training
Women's Fitness
Robert's Locations
BEFITANLIVE, Chedworth St, MAHWAH, NJ 07430
Training Station, 1300 Ramsey Square, Route 17 North, Ramsey, NJ 07446