ABOUT OUR ORGANIZATION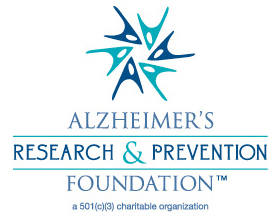 What if we could reduce the risk of Alzheimer's and many people could avoid developing dementia? For those who have it, what if there was a way to slow down its progression, so that they could live a healthier and more meaningful life for much longer?
These are the questions that we asked ourselves when we started the Alzheimer's Research and Prevention Foundation (ARPF).
The mission of the Alzheimer's Research and Prevention Foundation is to prevent Alzheimer's disease by funding research studies and providing educational outreach and memory screenings. For almost 25 years, the ARPF has been on the leading edge by researching, advocating, and educating about a holistic or integrative approach to preventing memory loss and Alzheimer's.
We do this by:
Researching innovative and breakthrough modalities in the holistic or integrative medical approach to the prevention of this disease.
Educating healthcare professionals, patients, and their families as well as the public on the known aspects of Alzheimer's disease, with particular emphasis on the prevention and treatment of early stage memory loss. We believe in your fundamental right to be informed about all the medically proven modalities that are available to you to maximize your brain function now and hopefully reduce your risk of dementia later. We also provide Free Memory Screenings to increase awareness and testing.
Facilitating communication among health care professionals to share the results of our research, and between Alzheimer's organizations and the public to increase awareness of the disease and inform them about the available resources in our greater communities.
Visit the ARPF website to learn more
ABOUT ALZHEIMER'S
Alzheimer's disease is a progressive, neurodegenerative disease characterized by memory loss and impaired cognition, a decline in ability to perform activities of daily living, and changes in personality and behavior. The increasing severity of symptoms over time ultimately leaves the patient completely dependent on others for care.
As many as 5.4 million Americans are living with Alzheimer's disease.
A person with Alzheimer's disease will live an average of 8-10 years and as many as 20 years or more from onset of symptoms.
Today it is the sixth-leading cause of death in the United States and the 5th leading cause for those 65 and older.
19 million Americans said they had a family member with Alzheimer's and 37 million said they knew someone with Alzheimer's.
It is projected that the number of Americans with Alzheimer's disease could more than triple to 16 million by mid-century.
Visit the ARPF website to learn more
SUPPORT OUR ORGANIZATION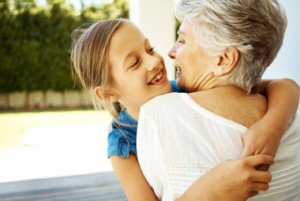 Imagine a life without Alzheimer's. Where your mother, father, loved ones, or you don't have to worry who will be next.
After all, every 66 seconds someone is diagnosed with this horrible illness and right now more than 5 million people are suffering with it.
This number is expected to sky-rocket with the aging of the baby-boomers, if a prevention strategy such as the ARPF 4 Pillars of Prevention is not undertaken.
Your ARPF is on the forefront of emerging medical research to help you stay mentally sharp as you age and do everything possible for you to prevent Alzheimer's disease.
Click here to donate and support Alzheimer's Research.