ABOUT OUR ORGANIZATION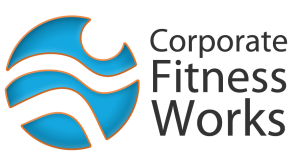 Corporate Fitness Works is committed to providing quality wellness and fitness solutions that align seamlessly with organizational needs and cultures. Working with each client individually, we develop, equip, and manage the best fitness centers while providing targeted wellness programs and services that meet each client's unique goals and objectives. We invite you to experience how our team, our expertise, our motivation, and our passion are paving the way for the next generation of wellness programs.
We believe a healthy body starts on the inside, with results reflected on the outside. This is the underlying method for our approach when developing our wellness programs and fitness centers. Corporate Fitness Works teams are trusted professionals who share a passion for improving the health of our clients and their members. From our consulting experts to our management teams, executive leaders, and our wellness and fitness professionals, we are all committed to inspiring healthy-active lifestyles for our clients and the individuals we reach.
Work with us and discover how our passion, our commitment, and our unique team approach provides wellness and fitness solutions that bring out your organization's best.
Visit our website to learn more, corporatefitnessworks.com