ABOUT OUR ORGANIZATION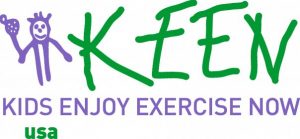 Kids Enjoy Exercise Now (KEEN) is a national, nonprofit volunteer-led organization that provides one-to-one recreational opportunities for children and young adults with intellectual and physical disabilities at no cost to their families and caregivers.
KEEN's mission is to empower youth with disabilities by providing free, non-competitive one-to-one programs of exercise, fitness and fun, led by volunteer coaches. KEEN fosters confidence, self-esteem and community inclusion for youth with disabilities; strengthens communities through education of volunteers; and provides families with respite and a supportive network.
KEEN provides a place where children with even the most severe disabilities, including autism, cerebral palsy and Down syndrome, can participate fully and succeed in fun.
Learn more at our website, keenusa.org
SUPPORT OUR ORGANIZATION
Make a difference in the life of a young person with disabilities! Make a donation to KEEN USA.
Double your donation! Click here to see if your employer will match your donation to KEEN USA.