ABOUT OUR ORGANIZATION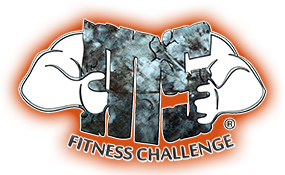 The MS Fitness Challenge (MSFC) provides certified personal trainers to people with MS nationwide in an effort to educate them in the benefits of health and fitness for winning the battle against Multiple Sclerosis. MSFC is a 12 week "Challenge" program that is held at host gyms in cities nationwide and all trainers, supplements, supplies and ongoing support is provided FREE through our charity. We kick off each 12 week fitness challenge at our MSFC events. These free events are open to the public and include live music, fitness demonstrations, giveaways, raffles, and more.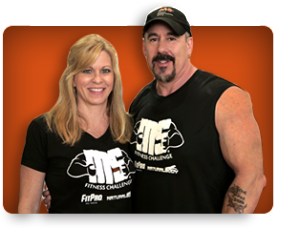 The MS Fitness Challenge (MSFC) was birthed from David Lyons' MS Bodybuilding Challenge and his wife, registered nurse, Kendra's desire to help others who suffer from multiple sclerosis. His bodybuilding challenge and his book, David's Goliath, about his journey as a bodybuilder with MS, are inspirations to others who find trials and obstacles in life too difficult to overcome. David and Kendra founded the MS Fitness Challenge charity organization as a way for others to join them and fight this debilitating disease through health & fitness.
Visit the MS Fitness Challenge website to learn more.
ABOUT MULTIPLE SCLEROSIS

More than 2.3 million people are affected by MS worldwide. Multiple sclerosis is a chronic, unpredictable disease of the central nervous system (CNS), which is made up of the brain, spinal cord and optic nerves. It is thought to be an immune-mediated disorder, in which the immune system incorrectly attacks healthy tissue in the CNS.
MS can cause many symptoms, including blurred vision, loss of balance, poor coordination, slurred speech, tremors, numbness, extreme fatigue, problems with memory and concentration, paralysis, and blindness and more. These problems may come and go or persist and worsen over time. Most people are diagnosed between the ages of 20 and 50, although individuals as young as 2 and as old as 75 have developed it.
Source: National MS Society
SUPPORT OUR ORGANIZATION
Please help us help those suffering with Multiple Sclerosis improve their lives through health & fitness. We are a 501(c)(3) not-for-profit organization and 100% of all donations go to the cost of the MS Fitness Challenge program. Every dollar helps a person with MS and is a tax deductible donation.
Donate now at the MS Fitness website.
Special Offer: Get a personalized copy of David's Goliath, autographed by David Lyons, with your $20 donation to the MS Fitness Challenge! Find details on the website.