ABOUT OUR ORGANIZATION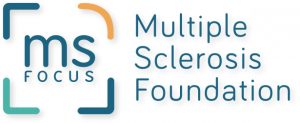 The Multiple Sclerosis Foundation, known in the MS community as MS Focus, is a nonprofit organization focused on providing free services that address the critical needs of people with MS and their families, helping them maintain the best quality of life.
The symptoms of MS are unpredictable and may increase in severity over time. This presents physical, emotional, and financial challenges families must face. MS Focus is here to provide the support, education, and assistance needed to adapt to these challenging circumstances. The mission of the Multiple Sclerosis Foundation is to provide programs and support services to those persons affected by MS that help them maintain their health, safety, self-sufficiency, and personal well-being; and to heighten public awareness of multiple sclerosis in order to elicit financial support for the Foundation's programs and services and promote understanding for those diagnosed with the illness.
MS Focus provides grants to individuals with MS for much-needed services and devices. These may be directly related to their healthcare, such as funding for a neurologist visit for the uninsured, prescription co-pays, and physical, occupational, or speech therapy. Or they may be items that aid in adapting to changing circumstances, such as portable wheelchair ramps, hand controls for vehicles, or cooling aids for heat intolerance.
Also, in keeping with our founding principles, we provide educational materials, such as fact sheets and booklets, to those with MS and their care team. We sponsor educational programs throughout the country that people can attend in-person. Furthermore, we actively assist people with MS in maintaining wellness through such services as support groups, exercise classes, and lifestyle education.
Learn more at our website, msfocus.org
DONATE
Since we were established in 1986, the Multiple Sclerosis Foundation has been funded by the public. Funds raised by the Foundation go directly toward services designed to improve the quality of life for people with MS.
Donate online, msfocus.org/Donate