ABOUT OUR ORGANIZATION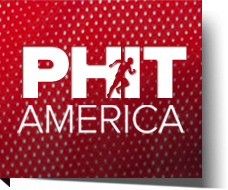 PHIT America is a cause and campaign dedicated to increasing physical activity and fitness to improve the health of America. PHIT America was launched in January 2013 with the support of over 100 companies and organizations working together to accomplish our mission. While the name PHIT sounds like FIT, it also has another meaning. PHIT stands for Personal Health Investment Today. We feel we must invest in fitness and sports activities today to improve the health of Americans. Learn more at our website.
ABOUT OUR MISSION

The obesity crisis is well documented. It is a tremendous issue for many Americans and is driving up our overall health care costs. However, there is another huge issue, actually a global pandemic, which is equally troubling – Inactivity. While many organizations are focused on nutrition, PHIT America is totally focused on our mission: Help Americans to be a more active, playing more sports, and being fit resulting in a more healthy life. Simply said, PHIT America is a movement to reverse the "inactivity pandemic" which is hurting our country and Americans.
4 Key Strategies To Achieve Our Mission
Educate Americans about the issues and compel them to be active, fit, playing more sports to achieve better health
Get 1 million children active by 2020! We will promote and support grassroots and school-based programs which will get more children active, fit and healthy
Help to pass common sense U.S. legislation which will result in more active and fit Americans which will prevent health care costs; This will primarily accomplished through out 501(c)(4) corporation
Bring together companies, organizations, celebrities, local "influencers" and concerned Americans to work on a common approach to get America more active, fit and healthy.
SUPPORT OUR ORGANIZATION

DONATE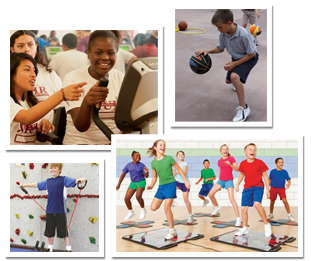 Want to get kids moving? Or give Americans an incentive to be more fit? PHIT America donations will directly used to promote our Vision and increase activity and fitness levels of children throughout America. Learn more and donate.
ADVOCATE
Send a message to your Members of Congress in support for key legislation, The PHIT Act and PEP Program.
The PHIT Act and PEP Program are two vital pieces of US Legislation which will help create a more active, fit and healthy America. We need to reduce and prevent health care costs by having a more fit and healthy society.
The PHIT Act, HR1218, when passed, will give Americans an incentive to exercise, get fit and stay healthy by using pre-tax medical accounts to reduce the cost of being physically active. The PEP Program helps rebuild and support physical education programs throughout the USA. Grants are given directly from the U.S. Department of Education to local schools and community based programs. PEP is the only money in the entire Department of Education's budget for physical education. Learn more at our website.