ABOUT OUR ORGANIZATION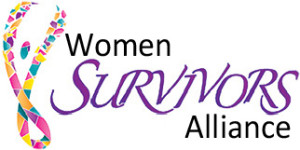 The Women Survivors Alliance was created to promote the concept of cancer survivorship as it relates to women's issues beyond the completion of treatment. In the United States alone, there are more than 7 million women cancer survivors, with an estimated 700,000 diagnosed each year. Breaking that down, one out of every three women will be diagnosed with some form of cancer. Thanks to research efforts, more are now beating this disease, which underscores the need to move survivorship efforts and education into the forefront of the conversation about cancer.
Survivorship embraces all aspects of a woman's life – from the physical, financial, job and insurance related issues to self-esteem/self worth concerns and family dynamics. Survivorship is not just the question, 'what will I wear to work,' but more importantly 'what do I want to do with my life and what are the tools I need to get there?'
The Women Survivors Alliance (WSA) provides support to women who are fighting cancer and those beyond treatment in developing their "care plan of life" as it relates to true life application skills.
WSA assists women in a group or one-on-one session to help you restore your sense of control and give you the proper tools to take care of yourself – the whole person – after cancer.
Visit the Women Survivors Alliance website to learn more
WHAT WE DO
The Women Survivors Alliance was created BY women survivors FOR women survivors, providing Three Ribbons of Support:
The First Ribbon (www.SURVIVORville.org) is SURVIVORville. Held in Nashville, TN, this event brings together women survivors of all ages, all stages and all cancers. Education, motivation and life application are the focus, with celebrities, medical experts from all areas of survivorship, the Celebrate Survivors 5K and Walk, and more. And since it's Nashville, there's gotta be music!
The Second Ribbon of support is the WSA digital magazine NOU, for women survivors living a NEW+YOU life after cancer (www.NOUMagazine.org). A comprehensive resource, its dynamic content includes articles on nutrition, exercise, finances, sexuality, health, a book club, a directory of cancer and survivorship organizations across the internet, and more.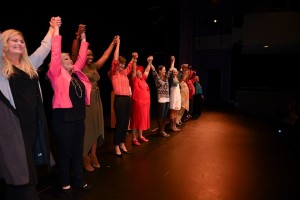 The Third Ribbon (www.Survivors2ndAct.org)
We believe helping is healing, and encourage women to tell their stories – either written or read before an audience – of using their gifts of time and experience to help other women on their cancer journeys. So we created My 2nd Act, a ever-growing collection of survivor essays, and My 2nd Act: Survivor Stories from the Stage, a professionally produced stage featuring 12 women each reading their 5 minute stories. The result of both of these platforms is celebratory, inspiring, and empowering for all.
SUPPORT OUR ORGANIZATION
It doesn't matter whether you have $10, $100, or thousands of dollars, EVERY dollar helps us fulfill our mission of creating a network of education, motivation and life application for survivors. We thank you in advance for your help.
Click here to donate to the Women Survivors Alliance, or learn more ways you can support the organization.