Why Become a MFN Chiropractor?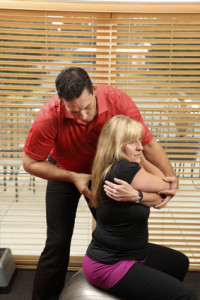 As chiropractors we are always looking for new science based ways to help our patients heal and learn about lifestyle and fitness choices to help them enhance their chances for a pain free, healthy life. Having patients take an active role in their own health and well being is the best way for each to fully realize their optimum health and healing potential.
There is a new referral organization called the Medical Fitness Network working hard to help those with chronic diseases such as arthritis, diabetes, fibromyalgia and cancer learn how to become more fit and healthy. They have created a medical fitness professionals data base from which thousands of patients can chose. The base includes licensed health care providers from all disciplines and specialties who have focus and expertise in treating and or training those with specific needs based upon their unique set of physical challenges.
Because we have such a deep and diverse background in spine, extremity, soft tissue, nutrition, fitness and rehabilitation techniques we are poised to contribute so much to this grass roots organization by way of specialized patient care through our holistic approach. Please take the time to consider adding your name and practice to the growing list of interdisciplinary providers and receive some great benefits from the companies that are helping to support the MFN.
This is a great way to grow your practice and cross market. The Arthritis Foundation has just signed on and other large large organizations are lining up to take advantage of MFN's unique model that provides their members with vast options with expert care providers. Please let me know if I can answer any questions from a chiropractor's perspective because I truly believe this is a great opportunity that will help so many improve their quality of life as well as a great platform to increase your bandwidth of opportunity and credibility in the marketplace.
Our Promise to you
We will focus on referrals from both the community and within the network
We will continue to enhance credibility by building alliances with patient organizations, medical centers and health insurance companies
We will continue to optimize our site to bring clients to our members
Benefits
Discount Continuing Education courses, workshops and webinars
Highly customizable profile page and useable URL for business cards
Search engine optimized
Job postings
Referrals within the network from other professionals
Discounts on business products & services
Discounts on orthopedic, PT, rehabilitation products
Discounts on fitness, functional training, balance, bands and tubing
Discounts on fitness apparel and shoes
Discounts on magazines, books & DVD's
Discounts on travel
And so much more!!