Why Become a Medical Fitness Member?
The 100 million baby boomers are expected to live longer than previous generations. According to the CDC as this population ages, we are seeing a significant increase in obesity, chronic disease and individuals with multiple medical conditions.
The number of aging individuals seeking fitness professionals is about to reach it's tipping point.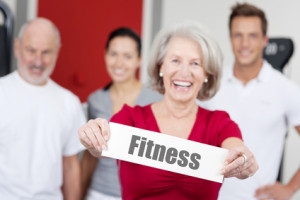 Among the many conditions a boomer client may face are joint replacements (often two or more), cardiovascular disease, diabetes, cancer, obesity, arthritis, Parkinson's, peripheral neuropathy, osteoporosis, and muscle loss.  Public health efforts to promote health and functional independence are critical strategies in helping older adults stay healthy and live independently.
 Regular physical activity is one globally accepted strategy to promote and preserve health
These clients, once thought of as the exception, are now becoming the norm, and they are seeking the best of the best from our industry to serve them. The healthcare industry is a large benefactor of a longer-living active community.
We feel there is a real opportunity for fitness professionals to become an established part of the healthcare team.
Our Promise to you
We will focus on referrals from both the community and within the network
We will continue to enhance credibility by building alliances with patient organizations, medical centers and health insurance companies
We will continue to optimize our site to bring clients to our members
Benefits
Discount Continuing Education courses, workshops and webinars
Highly customizable profile page and useable URL for business cards
Search engine optimized
Job postings
Referrals within the network from other professionals
Discounts on business products
Discounts on orthopedic, PT, & rehabilitation products
Discounts on fitness & sports performance equipment, functional training, balance, bands and tubing
Discounts on fitness apparel and shoes
Discounts on magazines, books & DVD's
Discounts on travel
And so much more!!