Why Become an MFN Massage Therapist?
With so many benefits and endorsements, MFN is poised to become the nation's leading referral resource for Complementary Care Providers, especially Massage.
The public is crying out for massage practitioners that can address their specific medical conditions.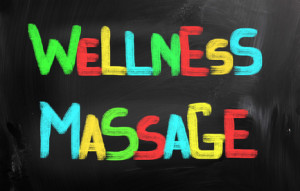 You've probably noticed that in recent years the economy has changed. Many people who were getting massages to be "Pampered" are now unable to afford that luxury. However, more people are getting massages because they are in Pain. Forty-three percent of adult Americans who had a massage between July 2012 and July 2013 received it for medical or health reasons such as pain management, soreness/stiffness/spasms, injury rehabilitation, or overall wellness. (1) Your membership to MFN sets you apart from your competitors, and highlights your expertise and specialties. MFN will get you noticed by people who need what you have to offer.
Are you lost when it comes to getting more business referrals from the internet?
These days up to 97% of consumers now use the internet to research the buying of products or services in their local area.(2)  Let MFN promote your business online for you. Create a profile and join the other professionals who want to stand out in their field. With your experience and expertise in wellness, pain management and massage for special populations, you are a valuable resource in your community.
Join an organization that gives you something back.
You won't only get referrals from MFN, you'll also be a member of a strong community which has collective purchasing power. Members get discounts on continuing education, Shoes for work, medical publications, and more. The savings that you get on products you use every day could significantly offset the cost of the membership. Add to that the extra income from the clients referred, and you'll be very happy you joined.
Our Promise to you
We will focus on referrals from both the community and within the network
We will continue to enhance credibility by building alliances with patient organizations, medical centers and health insurance companies
We will continue to optimize our site to bring clients to our members
Benefits
Discount Continuing Education courses, workshops and webinars
Highly customizable profile page and useable URL for business cards
Search engine optimized
Job postings
Referrals within  the network from other professionals
Discounts on business products
Discounts on orthopedic, PT, massage therapy rehabilitation products
Discounts on fitness, functional training, balance, bands and tubing
Discounts on fitness apparel and shoes
Discounts on magazines, books & DVD's
Discounts on travel
And so much more!!
Act now to take advantage of this wonderful opportunity, and become a leader in your field!
References
AMTA 2014 Massage Therapy Industry Fact Sheet, http://www.amtamassage.org/infocenter/economic_industry-fact-sheet.html
BIA Kelsey Press Release, March 10, 2010 http://www.biakelsey.com/company/press-releases/100310-nearly-all-consumers-now-use-online-media-to-shop-locally.asp