When completing a membership profile, potential members must include:
a profile picture of themselves
contact info
place of business
# years experience
fee range for their services.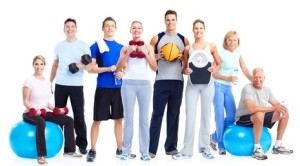 Potential members must meet the following requirements:
ALL PROFESSIONALS MUST:

Maintain current malpractice or professional liability insurance.
Have at least one certification or related coursework for one or more of the medical conditions MFN sponsors.
---
Potential members must also meet the following requirements within their industry:
ACUPUNCTURE
Must be a graduate from an accredited acupuncture school
Must have a current acupuncture license in the state they are providing acupuncture
Must comply with the Continuing Education units needed for their state licensure (ex. in CA 50 hours every 2 yrs), varies per state
Must maintain CPR/First Aid certification
CHIROPRACTOR
Must be a graduate of an accredited chiropractic college
Must meet all current educational units; and have passed Parts I, II, III, IV and Physiotherapy of the National Board of Chiropractic Examiners (NBCE).
Must have an active license issued from the state(s) in which they practice.
Must meet all yearly continuing education requirements for the state(s) in which they are licensed to practice.
DIETITIAN or NUTRITIONIST
Dietitians must be certified as a Dietitian through the Commission on Dietetic Registration.
Dietitians must be licensed as such, if practicing in a state that has licensure.
Nutritionists must hold a bachelors or masters degree in Nutrition from an accredited college/university or hold an advanced certification in Nutrition from a nationally recognized organization.
FITNESS PROFESSIONAL
Must hold a bachelor's or master's degree in fitness or health related field and or possess a certification from a nationally-recognized certification, NCCA or ANSI/ISO accredited program
Must maintain a current CPR/AED certification
HEALTH & WELLNESS COACH
Graduate of an ICHWC-Approved Transition program (After January 2020, must be a National Board Certified Health & Wellness Coach)
Completed a health & wellness, lifestyle, weight management certification from aa nationally-recognized fitness certification, NCCA or ANSI/ISO accredited program
MASSAGE THERAPIST
Must have completed 500 hours of massage therapy education
Must have a current state license/permit or national certification
PHYSICAL THERAPIST
Must have successfully completed a professional physical therapy education program accredited by the Commission on Accreditation in a Physical Therapy Education (CAPTE)
Must have received a bachelors, masters, or doctorate in physical therapy upon graduation
Must be licensed in the state in which they practice
Must maintain the required yearly continuing education units for active licensure
MENTAL HEALTH PROFESSIONAL
Must maintain a current license in the state(s) in which you practice
Must be in current good standing with your state licensing board(s)
Must maintain the required continuing education units for active licensure
YOGA THERAPISTS & YOGA INSTRUCTORS
Must hold current certification from a nationally/internationally recognized yoga therapy organization. (C-IAYT, PYT)
Yoga Instructors (group and one-on-one)
Must have 500-hour training certificate from an accredited organization and 2000 teaching hours
Must have 300 hours of course work in yoga therapy