ABOUT US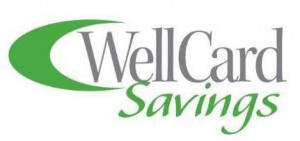 With the cost of healthcare on the rise, every little bit of savings helps. HealthWell Solutions offers you, your employees and their families the opportunity to participate in the WellCard Savings program. This program helps offset the cost of medical expenses like prescriptions, doctor visits, health screenings and more.
What are the advantages?
WellCard Savings is free. There are no registration or usage fees.
Members see savings of up to 65% off prescription drugs and up to 30% off medical visits, as well as discounts on dental and vision healthcare.
An average of 20% can be saved on prescription drugs by using the WellCard Savings mail order service.
Get help when you need it most by calling the 24/7 doctor telephone service.
Family members are automatically included in the program.
The program is compliant with HIPAA so all your personal information is safe and secure.
HOW DOES IT WORK?
There are more than 59,000 pharmacies and more than 350,000 physicians across the country in the WellCard Savings network.
Gain access to value-added programs that can save you money in more that one way.
Rx Card – Save up to 65%
National Dental Network
National Vision Network
National Medical Network
500 Stores Cash Rewards
FOR MFN MEMBERS: GET YOUR OWN WELLCARD
The MedFit Network is a provider of WellCard. MFN professional members are eligible to receive their own WellCard for discounts at pharmacies, providers' offices, and more.
This plan is not insurance. The plan does not make payment directly to the providers of medical services. You are obligated to make payment for services but you will receive a discount from those providers contracted with the plan. The name and address of the discount medical plan organization is AccessOne Consumer Health, Inc. (not associated with AccessOne MedCard) 84 Villa Rd, Greenville, SC 29615 compliance@accessonedmpo.com (800) 896-1962.