ABOUT US

BurnAlong is the leading online fitness and wellness video and social motivation platform that uniquely partners with instructors, trainers, local clubs, gyms, and studios globally to offer online, video-based classes.
On BurnAlong instructors can offer their physical, emotional, and financial wellness classes live or on-demand, and people can invite others to take classes live with them, where they can see and hear each other for that extra social motivation.
BurnAlong focuses on bridging online and offline relationships, and also helps instructors to reach 100,000s of people from across BurnAlong's employer, insurance, university, and city partners.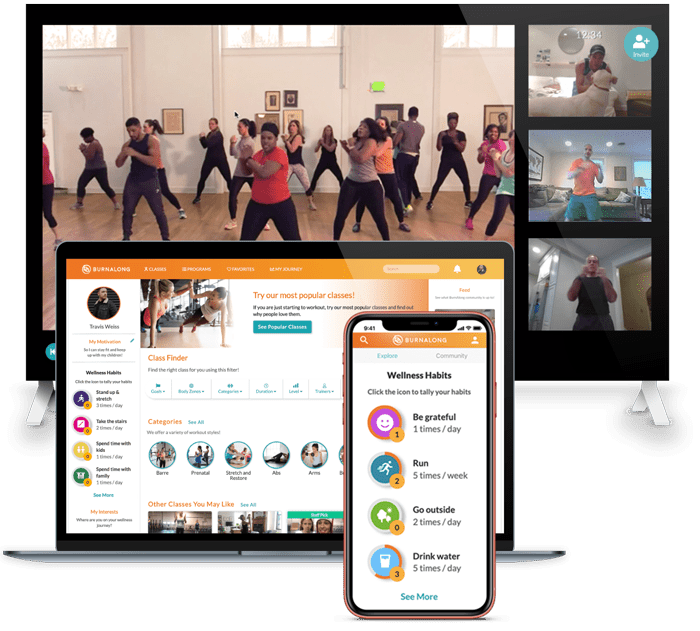 There's no cost to instructors. Providing content on BurnAlong is free (once you're approved), and instructors are paid by BurnAlong.
Benefits of being a BurnAlong Instructor:
Earn revenue from online views
Recruit new clients who discover you online
Retain your members by staying connected to them online
Classes on BurnAlong span 45+ categories (including specialty and emotional support categories – Parkinson's, Cancer, Arthritis, Adaptive, Diabetes, and more), spanning physical, emotional, and financial wellness, and are for all ages, levels, backgrounds, and abilities.
FOR MFN MEMBERS
ADDITIONAL INFORMATION
Learn more about BurnAlong:
If you have any questions about signing up or getting started on Burn
Getting Started with BurnAlong as an Instructor
Along as an Instructor, you can reach out to partners@burnalong.com or visit www.burnalong.com/partners to learn more.