ABOUT US

Ergo Depot is the leading resource for healthy, design-focused ergonomic products on the web. We are headquartered in Portland, Oregon where we share our passion for healthy work environments with the community. In 2013 we opened our first design studio in San Francisco where architects, designers, and individuals can test-drive our progressive products in person. Learn more at our website.
FOR MFN MEMBERS
MFN professional members receive 10% off of our already guaranteed lowest pricing.
ABOUT OUR COMPANY
We started Ergo Depot with the intention to help people work better and feel better. When people feel better, people around them feel better. And the more people in the world that feel better, the better it is for all of us. We conduct our business with a deep underlying commitment to ethics, respect and honesty. Our clients appreciate the way we do business. We are ergonomic experts, with a long list of individual and corporate clients.
We are firm believers in the deep value of finely engineered ergonomic products. Having sold many different brands of ergonomic products before bringing our business to the internet, we decided to focus our product offering with just a handful of manufacturers at Ergo Depot. These manufacturers consistently rate as the brands with the highest customer satisfaction over the past five years.
We are also convinced that active sitting is healthy sitting. We brought to market our own line of adjustable height desk solutions that encourage you to stand, sit, perch and just plain move. Standing and perching are more natural positions for the human body. When you increase the time spent standing or perching, studies have proven that you work more efficiently, feel better and live longer.
We donate a percentage of our profits and hundreds of hours of our time to help to build non- profit organizations that are making the world a better place. We also match contributions that our customers give to non-profits that are important to them.
PRODUCTS & SERVICES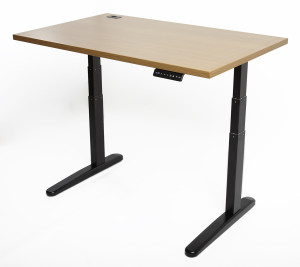 Jarvis Adjustable Height Desk
You can stop searching. You've finally found the right desk to relieve your spine from that corkscrew design it's been forced into. The days of cramming into a totally unnatural static-height desk are at last over. The hours of standing at your kitchen counter wishing for a more flexible standing desk are coming to an end. The minutes (days) wasted (earned) watching cat videos from a desk 5th graders would hardly find comfortable are long gone. Meet Jarvis, the superstar of the sit-stand desk world.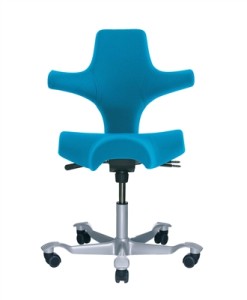 HAG Capisco Chair
Movement and variation of the body are vital while working, but it's all too easy to forget to move, particularly when you are deep in concentration. That is why you need a chair that inspires movement without you having to think about it. You can adjust a HAG Capisco chair from a low-seated position to a half-standing position. No other work chair on the market is as well suited to varying postures and height-adjustable surfaces as the HAG Capisco. The chair encourages creative, alternate sitting positions: forwards, backwards or sideways.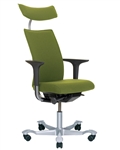 HAG H05: Simple and Brilliant
If a chair could be living, breathing and responsive the way people are, it would be called the HAG H05. This NeoCon Gold award-winner, and winner of many other awards around the world, is beautifully simple in its approach to adjustments. You will quickly find out what feels best for allowing movement and giving you balance in the chair. HAG H05 has exceptional and unique simplicity of adjustment. You need only one lever and one wheel to adjust the chair so that it follows your every movement.
Peel Recliner, by Varier
Inspired by the shape and function of an orange peel, Peel by Varier embraces the user while offering effortless comfort. Supporting your body's movements as you shift in the chair through the flexible spring mechanism, Peel provides incredible comfort while you relax in a healthy position. Peel has three distinct sitting positions and 360° rotation to give your body a chance to stay active even as you lounge.
Follow ErgoDepot on Facebook and Twitter to keep up with ways to stay active at work.

---
Have you purchased a product/service from this organization? We like to ensure that our partners provide you with the same experiences you would come to expect from MFN. Contact us and tell us about your experience.​
​