ABOUT US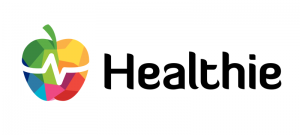 Healthie is a practice management and telehealth platform for nutrition, fitness, and allied healthcare professionals. Healthie provides a web portal and app that makes it easy to run your business and build close relationships with clients. Our technology platform gives providers tools they need to succeed in coaching and care, contributing to a society with better healthcare outcomes.
Save Time and Energy ​- Before Healthie, practitioners and trainers spent 40% of their work time on back-office tasks and juggling multiple tools. Now, they don't.
Increase Revenue​ – Expand your scope of services, reach more clients, and gain new business opportunities.
Improve Outcomes​ – Increase client retention when you spend more time supporting them.
Healthie Features
Manage your practice
● Scheduling and automatic appointment reminders
● Embeddable calendar, synced with Google, iCal, and Outlook
● Customizable electronic intake forms and e-signatures
● Electronic charting and e-faxing
● Credit card processing and electronic invoices for client packages
Meet with clients over video chat
● Integrated high-quality video chat, no separate app needed
● Access on web or mobile (​iOS​ and ​Android)​
● Group video conferencing and webinars
● Screen sharing and charting during video counseling
Communicate with clients through a mobile app
● Client photo food logging, journaling, selfies, and goal setting
● Coach comments on photos for real-time accountability
● Secure messaging for client-provider communication between sessions
● Video consultations and appointment scheduling on-the-go
● Integrated activities from wearables like Fitbit
Reach new customers with self-guided programs
● Automated delivery of courses you design for clients
● Hosted educational sessions or webinars for individuals or groups
● Group or personalized quizzes or handouts for clients
● Document sharing for recipes, exercises, and lifestyle recommendations
Learn more at gethealthie.com
Watch a walkthrough of the Healthie platform:
Healthie Business & Marketing Bootcamps
Learn how to launch and grow your business with hour-long, weekly interactive webinars. We cover things like:
The essentials of starting a business, like company formation and legal requirements
The specifics of telehealth and virtual coaching, insurance, and industry regulations
How to think about client packages, building a website, and establishing a niche
Digital marketing and social media necessities
Marketing through partnerships and local opportunities
FOR MFN MEMBERS
MedFit Network professional members receive:
15% off Healthie's annual Small Practice plan
10% off Healthie's annual Practice Plus plan
MedFit Network professional members also receive free access to Healthie's Business and Marketing Bootcamps (with a Healthie Practice Plus membership).