ABOUT US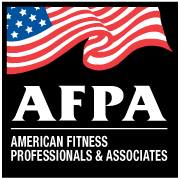 The AFPA's – American Fitness Professionals & Associates – mission is to provide students with an affordable education that gives them the knowledge, skills and awareness necessary to enhance their own lives, the lives of others, and the community at large through innovative program design, teaching, research and service focused on the professional practice of fitness, wellness, nutrition, health and physical education.
AFPA educational programming committee has developed high-quality certifications programs opportunities on topics ranging from personal training, strength and conditioning, functional and integrated training, yoga, Pilates, pregnancy to seniors and youth fitness. AFPA brings you the most advanced, innovative education programs and certification so that you can easily reach your professional goals at a price you can afford!
AFPA student satisfaction remains one of our number one priorities. AFPA supports our student's professional questions and concerns on a continual basis before, during and after their educational experience with AFPA.
AFPA shares your passion for success and to be the best you can be!
Learn more at our website, afpafitness.com.
FOR MFN MEMBERS
MFN professional members receive:
-10% discount for any AFPA certification program or continuing education courses.
-$50 off Personal Trainer of Special Populations course
-$25 off the MS Fitness and Wellness Specialist (MSFW) Specialty Course.
Discounts cannot be combined.
ABOUT OUR COMPANY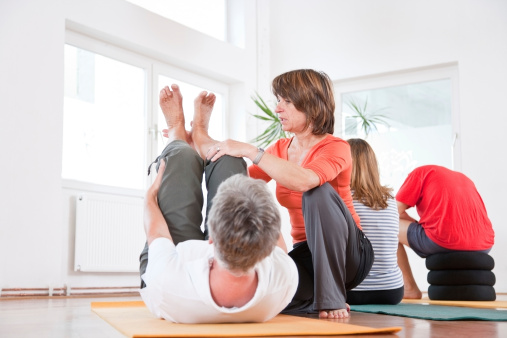 The American Fitness Professionals and Associates (AFPA), founded in October 1994, originated to create and foster an educational environment conducive to the fitness enthusiast and professional. The launch of the AFPA organization brought educational courses directly to students in locations in the US and abroad. Courses provided students with the opportunity to pre-study and then attend a resident portion for testing, in addition to providing distance learning through home studies. As technology improved, AFPA began to provide courses more distance learning options and online tools. In the past few years, AFPA provides the majority of its educational courses through distance learning. Now in our 21st year AFPA has over 89,000 certified members in all 50 states and 88 countries.
Goals And Objectives:
To provide AFPA fitness, health, wellness and nutrition distance education programs and certifications that are of interest to those in the physical fitness, health, wellness and nutrition industry by way of offering quality, reasonably priced, updated and new distance education programs and certifications.
To enhance professional development of fitness, health, wellness and nutrition students by facilitating opportunities for learning and individual growth by way of creating opportunities for professional development through distance education, professional conferences and online learning.
To uphold established AFPA standards and guidelines for the delivery of a variety of quality services, to future students, students and graduates by way of updating record keeping services, business practices and ongoing support.
To work in partnership with public/private/national/international organizations, associations & businesses by way of the creation of distance education programs and services to improve overall awareness of fitness, health, wellness and nutrition education and that support the benefits of such to all individuals and the communities in which they live.
To interact with fitness, health, wellness and nutrition organizations and professionals toward progression and improvement of related education and professional practices by way of examination of current research findings through participation and the conduct of market research to advance fitness education and professional practices.
PRODUCTS & SERVICES
AFPA offers the following certification programs, as well as hundreds of continuing education courses and fitness, trainer, mind body and sports conferences.
MS Fitness and Wellness Specialist (MSFW) Training Course
AFPA and MS Fitness Challenge (MSFC) have developed this course to provide trainers, coaches & health professionals with the necessary guidelines, exercise protocols, lifestyle recommendations and resources to be successful in helping clients with Multiple Sclerosis achieve a healthier lifestyle! Once you've successfully completed the MSFW, you'll become a part of the MSFC international trainer database which pairs trainers with people that have MS and who are looking for a qualified trainer in their area. Learn more about MSFW course.
With every course purchase, AFPA donates $30.00 of that sale to MS Fitness Challenge.
SPECIAL THINGS ABOUT US
AFPA has a virtual library full of resources like to help you in the certification process. In addition to the library, AFPA also offers a Career Center, where visitors can view resources to help them be successful in their own job search, as well as a job board where members can post and search for opportunities.
MEDICAL FITNESS COURSES & CERTIFICATIONS
AFPA offers the following continuing education related to aging, senior fitness, chronic disease, medical condition, and pre or postnatal care:
Certifications
Aquatic Fitness Instructor Certification
Back Injury Prevention Specialist
Balance Therapy Specialist
Functional Training Specialist Certification
Health & Wellness Coach Certification
Holistic Nutritionist Certification
Longevity Wellness Specialist
Multiple Sclerosis (MS) Fitness & Wellness Specialist
Muscular Performance Self-Therapy Specialist
Nutrition Consultant Certification – Master Level
Nutrition & Wellness Consultant Certification
Personal Trainer for Special Populations Certification
Post Rehab Exercise Specialist® Certification
Posture Analysis Specialist
Pre and Post Natal Fitness Specialist Certification
Senior Fitness Specialist Certification
Weight Management Specialist Certification
---
Have you purchased a product/service or taken a course from this organization?
We like to ensure that our partners provide you with the same experiences you would come to expect from MFN. Contact us and tell us about your experience. ​