ABOUT US

The American Academy of Health and Fitness (AAHF), incorporated in Kansas, is a continuing education provider whose mission it is to instill quality of life throughout the gamut of aging. This is accomplished by providing continuing education through correspondence courses, workshops, and the website for fitness professionals who are committed to safe and effective programs for youth, older adults and special populations. All major personal training, sports nutrition, group fitness certification organizations, and BOC for athletic training approve AAHF home study courses. With a single home study course at no additional cost, certified personal trainers, group fitness instructors, health and wellness coaches, sports nutrition specialists and athletic trainers holding more than one certification may obtain CECs/CEUS for all certifications for which they need continuing education.
Learn more at our website, aahf.info.
FOR MFN MEMBERS
MFN professional members receive 20% discount on any home study CEC program.
ABOUT OUR COMPANY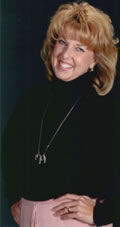 Tammy Petersen
Founder and Managing Partner
Tammy Petersen, Founder and Managing Partner for the American Academy of Health and Fitness (AAHF) has written a book on older adult fitness and designed corresponding training programs. SrFit Mature Adult Specialty Certification is used nationwide as the textbook for a college based course for personal trainers who wish to work with mature adults. SrFit is also the basis for a specialty certification home study course that qualifies for up to 22 hours of continuing education credit with the major personal trainer certification organizations. Tammy's educational background includes Bachelor of Science degrees in marketing and economics from Pittsburg State University, Pittsburg, Kansas. She holds a Master of Science in Education in the area of health and fitness, with an emphasis in geriatrics, from the University of Kansas, Lawrence, Kansas. She has been an author for Personal Training on the Net. Additionally, her articles have appeared in IHRSA's Club Business for Entrepreneurs, Personal Fitness Professional, Club Industry's Fitness Business Pro, AFAA's American Fitness and OnSite Fitness.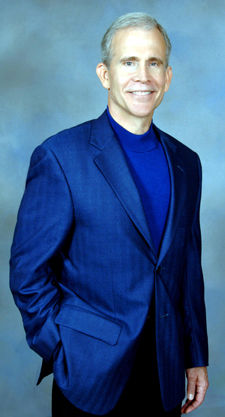 Pete Bazzel
Partner and Editor-in-Chief

Pete Bazzel, Partner, American Academy of Health and Fitness (AAHF) and Editor‐in‐Chief, Health and Wellness Across the Gamut of Life served 24 years in the military, retiring as a Colonel; then for 11 years led the Washington, D.C. regional growth of Town Sports International from 3 to 17 fitness clubs; prior to assuming his current position in January 2006. His educational background includes an undergraduate degree from the United States Military Academy, a Master in Industrial Relations from Purdue University and graduation from the National War College. He is an American Council on Exercise Certified Personal Trainer and a World Tae Kwon Do Federation Black Belt.
Together, Tammy and Peter have co-created ten continuing education courses for certified personal and athletic trainers: JrFit Youth Fitness Specialty Certification, Cancer and the Older Adult,  Fitness Assessment and Exercise Prescription for All Ages, Exercise Management of Chronic Diseases and Disabilities for All Ages, Nutrition for Special Dietary Needs, Developing Agility and Quickness for Sport Performance, Strength Training Older Adults, The Janda System of Evaluation and Treatment of Muscle Imbalance, Back Stability: Integrating Science and Therapy; and, Move More, Eat Better – YOU Matter!.
PRODUCTS & SERVICES
AAHF offers a number of fitness specialty certifications and continuing education home study programs.
AAHF offers a monthly special on one of its course programs.
MEDICAL FITNESS CERTIFICATIONS AND COURSES
AAAHF offers the following continuing education related to aging, senior fitness, chronic disease, medical condition, and pre or postnatal care:
Certifications
SrFit™ – Senior Fitness Specialty Certification
Courses
Back Stability: Integrating Science and Therapy™
Cancer and the Older Adult™
Exercise and Cancer Survivorship™
Fitness Assessment and Exercise Prescription for All Ages™
The Fitness Professional's Guide to Coaching Lifestyle Wellness™
Nutrition for Special Dietary Needs™
Strength Training Older Adults™
---
Have you purchased a product/service or taken a course from this organization?
We like to ensure that our partners provide you with the same experiences you would come to expect from MFN. Contact us and tell us about your experience.​​