ABOUT US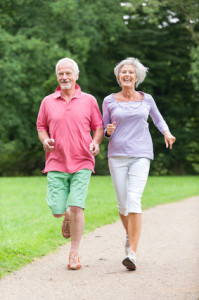 The Silver&Fit® program is an exercise and healthy aging program providing unique, evidence-based fitness and health education activities for Medicare beneficiaries and group retirees. Silver&Fit members have access to: no-cost or low-cost memberships at a participating fitness facility, or to the Silver&Fit Home Fitness program for those who prefer or need to work out at home; and SilverandFit.com, a website providing health tools and resources specifically designed for older adults.
Click here for more information on the Silver&Fit Instructor Distance Learning Course for professionals.
For more information, visit www.ASHCompanies.com or call 800-848-3555.
Follow us on Facebook at www.facebook.com/SilverandFit, YouTube at www.youtube.com/silverandfit, Pinterest at www.pinterest.com/silverandfit, Twitter at @SilverandFit and Instagram at @SilverandFit.
The Silver&Fit program is a product of American Specialty Health Fitness, Inc., a subsidiary of American Specialty Health Incorporated (ASH).
ABOUT OUR COMPANY
About American Specialty Health
American Specialty Health Incorporated (ASH) is one of the nation's premier independent and privately-owned specialty health services organizations, offering specialty health provider networks and programs, fitness and exercise programs, and population health solutions for health plans, insurance carriers and employer groups. Operating from offices in Carmel (Indianapolis), Ind., San Diego, Calif., Southlake (Dallas), Texas, and Columbia, S.C., ASH has more than 1,200 employees and administers services for more than 37 million members nationwide. Additional products offered through ASH and its subsidiaries include Healthyroads®, FitnessCoach®, Active&Fit®, Silver&Fit® and others.
For more information about ASH, visit www.ashcompanies.com or call 800-848-3555.
Follow us on LinkedIn or Twitter at @ASHCompanies.
Silver&Fit, the Silver&Fit logo, Healthyroads, FitnessCoach, and Active&Fit are federally registered trademarks of American Specialty Health Incorporated and used with permission herein.