ABOUT US
DSW Fitness has been a leader and innovator in the field of continuing education for health and fitness professionals since 1980. In 2013, they were acquired by Human Kinetics, the world's leading health and fitness publisher, and now offer the most comprehensive and expansive continuing education product line available in the fitness industry. Their courses allow you to upgrade specific skills that are necessary for job enhancement and give you the tools to produce positive lifestyle outcomes in your clients by linking course offerings to applicable job-related skills.
Visit our website, humankinetics.com.
FOR MFN MEMBERS
MFN professional members receive 25% discount on selected medical-related CE courses:
PRODUCTS & SERVICES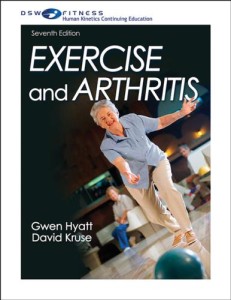 We have over 200 home study CE courses that are pre-approved by 25 certifying associations including topics in:
MEDICAL FITNESS COURSES
DSW Fitness/Human Kinetics offers the following continuing education related to aging, senior fitness, chronic disease, medical condition, and pre or postnatal care:
Exercise and Arthritis
Exercise and Diabetes
Exercise and Fibromyalgia
Exercise and Heart Disease
Exercise and Multiple Sclerosis
Exercise and Parkinson's Disease
Exercise and Respiratory Disease
Exercise for Knee and Hip Replacement
---
Have you purchased a product/service or taken a course from this organization?
We like to ensure that our partners provide you with the same experiences you would come to expect from MFN. Contact us and tell us about your experience.​​