ABOUT US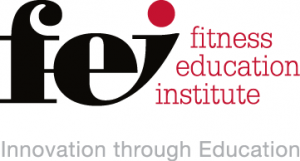 The Fitness Education Institute is a multi-faceted unique resource for the Health and Fitness industry. Our goal is to "marry" many facets of the industry. This is accomplished by creating and sharing affordable education for the Fitness Professional, Consulting, Mentorship, Booking and Management Services, Affiliate and Marketing partnerships for the Educator and creating relationships with Host Facilities. FEI in essence is THE education "hub"!
Learn more at our website, fitnesseducationinstitute.com
FOR MFN MEMBERS
MFN professional members also receive a 10% discount on the following courses: Children's Specialist Certificate; LIFT Kettlebells; Kettlebell Special Ops (KBSO); Kettlebell Way of the Warrior; Flexibility is Your Friend; The Art of Motivation; Post Rehab Programming; Level 2 Advanced Personal Training.
ABOUT OUR COMPANY
Fitness Education Institute (FEI) was founded in 2010. Initially started as a way to connect Educators and Presenters from the fitness industry with smaller venue host sites FEI has grown to incorporate many avenues within the fitness business but always centered around education.
In June of 2012 FEI held its first annual Eclipse Conference now in its third year! One of the unique qualities that separate FEI from other companies and events is the selection process by which presenters and presentations are chosen. The choice is built on the relationship and quality of the presenter along with a continued need for change and improvement in the industry. 90% of the course work involves practical applications. Hands ON and the lectures give you useable models and resources to apply to your practice or business.
Although a "1 MAN" show there are and continue to be many contributors to our growth. We've had sponsors and educators from Power Systems, TrakFitness, Performance University and many more.
One more item that I feel is paramount to our company is that I am still an active trainer, small group and group exercise instructor and continuing education provider for multiple organizations. I am out in the field day in and day out thus never losing touch. I look for trends and steer clear of "one hit wonders". This industry is my career and my career is making this industry better for all!
PRODUCTS & SERVICES
For a full listing of our product and services visit our web sites:
www.fitnesseducationinstitute.com and www.feieclipse.com
FEI offers:
Fitness Professional Services – Education and Consulting
Fitness Facilities – Host Site Services and Consulting
Presenter and Educator Services
Co-Branding & Co-op Marketing Services
Course Offerings

Kettlebell Way of the Warrior
Flexibility is Your Friend
The Art of Motivation
Post Rehab Programming
Level 2 Advanced Personal Training
Click here to view our course offering list.
PACT for Life
Physical Activity during Cancer Treatment and beyond! PACT is the first group exercise and education programs for anyone who has ever had cancer.
PACT is a full 2 day program designed to train experienced fitness professionals to work safely and effectively with people who have been diagnosed with cancer during and after treatment. The goal of this program is to enable specialists to adapt traditional exercise protocols to meet the physiological and psychological needs of people living with cancer, and to communicate effectively with medical personnel.
PACT was created by Lisa Hoffman, M.A. Lisa is an Exercise Physiologist, Cancer Exercise Specialist, and Founder & Director of Solo Fitness & Wellness. Her innovative and comprehensive approach to business and strategic development has made her a leader in health and wellness branding.
Click here to learn more and register for PACT training.
Functional Aging Specialist Certification
The population of older adults is exploding and they want to continue to work, travel and play for as long as possible. Traditional "senior" exercise programs are somewhat beneficial but they do not maximize functional ability which is so crucial in later life. In this workshop you will learn innovative exercise strategies, techniques and movements for clients over the age of 50 that have been shown to be critical to functional aging. Through lecture and hands-on learning you will develop the knowledge and skills to perform functional fitness assessments and create functional exercise programs for a wide variety of older clients. Become the "go to" expert in your community for training mature adults. Attendees will have access to the Functional Aging Specialist online learning modules, some of which will need to be completed prior to attending the event. To become certified attendees will have the opportunity to complete the online exam. 

Click here to learn more and register for a Functional Aging Specialist Course.
Watch this short video for an overview from Dr. Dan Ritchie, FAI Instructor
---
Have you purchased a product/service or taken a course from this organization?
We like to ensure that our partners provide you with the same experiences you would come to expect from MFN. Contact us and tell us about your experience.