ABOUT US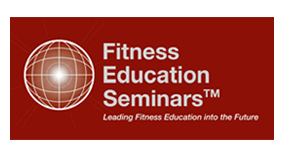 Fitness Education Seminars is helping you think bigger about your role as a fitness professional.
Fitness Education Seminars provides the highest quality fitness seminars and information products to professionals in the health and fitness industry in order to fill the gap between rehabilitation and performance enhancement training. We bring the most accurate and useful information to fitness professionals so that they may provide the best and safest tools and techniques in empowering and enriching the lives of their clients.
Fitness Education Seminars was founded by Dr. Evan Osar. Dr. Osar is the developer of the Integrative Movement Specialist™ certification designed specifically to aid the fitness professional establish themselves as aninvaluable part of their client's health care team. He specializes in bringing advanced training and rehabilitation strategies to the fitness and bodywork professional that works with the pre and post-rehabilitation and general population client. Additionally, he has developed over a dozen resources including courses, manuals, and DVD's to support the educational needs of the next generation of health care professional. His mission is to help fitness professionals think bigger about their role in the lives of their clients.
Visit our website, fitnesseducationseminars.com
FOR MFN MEMBERS
MFN professional members receive 15% off the Integrative Corrective Exercise Instructor course
PRODUCTS & SERVICES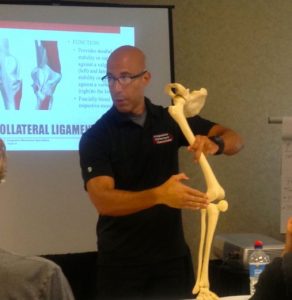 Integrative Movement Specialist™ Certification
The Integrative Movement System is based on the principles of human function and movement. This program was created for health and fitness professionals who work with the general population and are looking to meet the very specific needs, wants and challenges that working with the general population can present.
Each module is designed to take your perspective, assessment and application in the areas of functional anatomy, assessment, biomechanics, corrective exercise, and program planning to the next level. Available online and in-person.
Integrative Corrective Exercise Instructor
Baby boomers and individuals 65 years of age and older are currently the largest growing segments of the population. As increasing numbers of these individuals advance and move into their senior years, a significant proportion of them will experience chronic low back tightness and dysfunction. These limitations are leading to increased reliance on pharmaceutical agents and increasing incidence of orthopedic surgeries. However, by understanding and applying the principles of the Integrative Movement System™ into a corrective and progressive exercise program, the fitness professional can help their baby boomer and senior clients improve alignment and control of the trunk and spine. Additionally, this information will allow the fitness professional to be instrumental in helping improve their client's functional strength and stability and become the movement-based solution to the health care crisis.
Products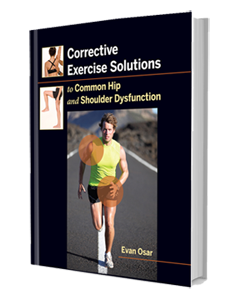 Corrective Exercise Solutions to Common Hip and Shoulder Dysfunction – Dr. Osar's #1 selling book
Corrective Exercise Strategies for Developing Core Stability and Spinal Health (3 DVDs)
Core Training Strategies: For Developing Athletic Performance and Spinal Health (DVD)
Corrective Exercise Strategies Integrating the Psoas & Glutes (DVD)
Functional Anatomy of the Pilates Core (Book)
Free Videos
Dr. Osar offers a comprehensive video library of educational videos for professionals.