ABOUT US


Fitness Learning Systems (FLS) partners with health-fitness professionals to help them maintain certification and grow in the industry by providing quality home study eLearning continuing education courses. FLS also provides diverse services to help professionals develop, deliver, and manage educational material and navigate the continuing education industry.
Visit our website for more info, fitnesslearningsystems.com.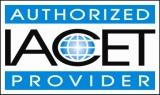 FLS is one of the few continuing education providers in the Health-Fitness Industry to be ACCREDITED by the International Association for Continuing Education and Training (IACET). Most FLS courses carry IACET CEUs promoting educational quality standards. FLS courses are fun to use and include video, audio, visuals, and interactive material.
Multiple Authors for Diverse Education! 
FLS provides courses from over 25 Industry Leaders who are subject matter experts in a diverse number of health-fitness topics. FLS authors are committed to educational quality to give you an enjoyable learning experience.
FOR MFN MEMBERS

MFN members receive a $50 discount on these 3 certificate programs:
Alzheimer's Disease Prevention and Intervention: A Guide to Working with Seniors and People at Risk
Breast Cancer Recovery and Prevention
Chronic Disease and Exercise
MFN members also receive 20% discount on courses.
PRODUCTS & SERVICES
FLS does fun and affordable continuing education like no one else! New Courses authored by industry experts available often and our course library is always growing!
Specialist Certificate Programs
Medical Health-Fitness Specialist Certificate Programs
MFN members receive a $50 discount on these 3 certificate programs.
Additional Specialist Certificate Programs
MFN members receive a 20% discount on these 2 programs.
View all specialist certificate programs >
Individual Courses
FLS currently offers over 60 courses in a variety of areas including group fitness, aquatics, personal training, therapy, and choreography.
Courses with Medical Applications include
MFN members receive 20% discount on these courses.
---
Have you purchased a product/service or taken a course from this organization?
We like to ensure that our partners provide you with the same experiences you would come to expect from MFN. Contact us and tell us about your experience.