ABOUT US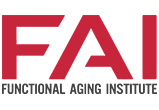 The Functional Aging Institute (FAI) is dedicated to becoming the "go-to" source for training mature clients by providing fitness professionals with the most current, up-to-date and forward-thinking techniques and strategies. From certificate programs, full-blown certifications, blog posts, videos, seminars, on-site workshops and more, FAI is leading the way.
Given the large number of adults over the age of 50 you are probably already training clients in this demographic. But do you sometimes find yourself wondering if you might break (hurt) an older client? Are you concerned about taking on that really old client who isn't in very good health because you might just kill them? Do you second guess yourself, wondering if you are providing the most effective training program to help them improve their health and function safely? If you don't have these kinds of questions then you aren't being honest with yourself. We all have those same kinds of questions even when we've been training for over 15 years. It is necessary because it keeps us diligent and on our toes with an eye towards safety. This course will improve your skill in designing and implementing effective programs and will significantly boost your confidence in taking on even difficult clients.
Learn more at our website, functionalaginginstitute.com
FOR MFN MEMBERS
MFN professional members receive 25% off select courses:
Functional Aging Specialist
Functional Aging Group Exercise Specialist
Open the Door to Tai Chi
Brain Health Trainer
APT Active Aging
PRODUCTS & SERVICES
FAI Certifications
The information for our programs is delivered in multiple formats including online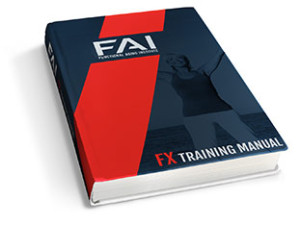 and downloadable manuals, videos and audio files so that you can learn in the way that suits you the best.
Functional Aging Certificate: The FAI Certificate program is the credential of choice for the experienced fitness professional who already holds multiple certifications. Gain Continuing Education Credits along with valuable new knowledge, skills, and expertise that will help you understand the unique needs and priorities of your older clients.
Functional Aging Specialist™: The FAI Functional Aging Specialist is the complete certification program for the serious fitness professional who is ready to become an expert in functional aging and training of older adults. You will receive in-depth training on functional training strategies and movements; how to conduct meaningful assessments of function; how to create and develop effective exercise programs; and critical skills to be an effective professional with this client base.
Advanced Functional Aging Specialist: The FAI Advanced Functional Aging Specialist credential is designed to be the ultimate mark of distinction in fitness credentials. It is the Rolls-Royce of certification. In addition to all of the incredible, dynamic content included in the Functional Aging Specialist certification program you will get additional high-level training content, 1-1 mentoring from Cody and Dan and the opportunity to spend two days on-site at their world-class facilities honing and refining your practical skills.
---
Have you purchased a product/service or taken a course from this organization?
We like to ensure that our partners provide you with the same experiences you would come to expect from MFN. Contact us and tell us about your experience.​​