ABOUT US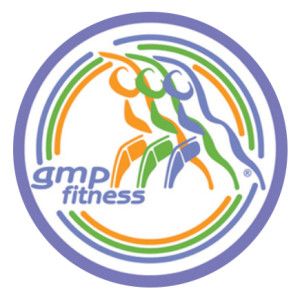 GMP Fitness is a leader and pioneer in developing fitness and wellness programs that have produced dramatic results for individuals at all fitness levels. These programs have been used by health professionals, athletes and those with more sedentary lifestyles to help rehabilitate from sports injuries and adopt a consistent functional exercise regime. GMP Fitness offers product choices to meet the needs of a variety of consumer and health professionals.
GMP Fitness is dedicated to the education and promotion of a healthier population by encouraging people to incorporate three life embracing goals – fitness, activity and longevity. Learn more at our website.
FOR MFN MEMBERS
MFN professional members receive a 20% discount on courses listed on the GMP site, gmpfitness.com
ABOUT OUR COMPANY
Gina Piazza is the CEO and founder of GMP Fitness an endeavor started more than twenty-five years ago with a mission to promote health and fitness. Today, Gina is an educational leader in the sports, health and fitness industry. Over the years she has witnessed a major shift in the value perception of a healthy lifestyle. A featured columnist and advisor to over twenty health and fitness, personal trainer, chiropractic and related trade publications; she is an advocate of the fitness and wellness message and pioneer in development of educational programs and products.
PRODUCTS & SERVICES
GMP's Personal Trainer Education is the smart resource for fitness education programs. We offer personal training certification education courses through home study.
Below are some of the courses offered. Visit our website to view all of the courses.
[accordions]
Core Training Specialist: Home Study Program
Core training provides the body with a working foundation. A systematic approach will help increase athletic performance, prevent the incidence of lower back injury and pain, ensure efficient and functional movement patterns and correct posture. Provide your clients with core stabilization conditioning guidelines and correct core stability exercises necessary to help prevent back injury and improve overall function. Learn more…
Chirofit Solutions
Find Chiropractic Therapy and Rehab Equipment, Fitness and Wellness Book and Exercise Products. Learn more…
Low Tech Fitness
Find the highest quality burst resistant stability balls, also known as gym balls, flexibility balls, yoga balls, pilates balls, fitness balls, birthing balls and swiss balls. Plus we carry exercise dvds, pilates rings and mini balls, foam rollers, reaction balls and other fitness equipment. Below is a sampling of our products. Learn more…
MEDICAL FITNESS COURSES
GMP Fitness offers the following continuing education related to aging, senior fitness, chronic disease, medical condition, and pre or postnatal care:
Back Injury Prevention Specialist
Balance Progressions Specialist
Carpal Tunnel Syndrome Care & Exercise Strategies
Core Performance Specialist
Core Training Specialist
Enzyme Nutrition & Wellness Specialist
Fibromyalgia Health Specialist Certification
Fibromyalgia Health Specialist Level 1
Fibromyalgia Health Specialist Level 2
Flexibility Performance Specialist
Flexibility Training Specialist
Functional Training Specialist
Health Fitness Specialist
Injury Prevention Specialist
Knee Injury Prevention Specialist
Longevity Wellness Specialist
Posture Analysis Specialist
Posture Performance Specialist
---
Have you taken a course from this organization? We like to ensure that our partners provide you with the same experiences you would come to expect from MFN. Contact us and tell us about your experience.​​