ABOUT US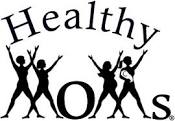 Healthy Moms® is a recognized industry leader in innovative perinatal fitness programming as well as a provider of education and training in the field for health and fitness professionals who care for women during this special time in their lives. Our onsite certification courses and workshops are offered throughout the US and our home study courses provide training for those unable to attend an onsite course or those who live abroad.
Healthy Moms® has been providing safe, fun and innovative programming for the perinatal fitness population since 1987, continuing education since 1991 and our signature certification course since 2001. Sheila Watkins, our founder, is recognized in the industry as one of the "pioneers" in perinatal fitness programming and professional education. In 1987, she made it her mission to dispel the "myth of the delicate condition" by introducing training sessions in the Washington, DC metro area that trained moms specifically for the "marathon of labor" and the "sport of motherhood." Sheila also recognized the need for quality education for those who wanted to serve this population and implemented the "trainer side" of the business with a workshop titled "Training for the Main Event." She hoped for 20 attendees and 73 showed up! The rest is history. Healthy Moms® now has 600+ certified trainers all over the world. Our trainers work in gyms, medical fitness facilities, clinics, hospitals and clients' homes debunking the "myth of the delicate condition" one belly at a time. The mission continues!
Visit the website, healthymomsfitness.com.
FOR MFN MEMBERS
MFN professional members receive a $30 discount ($269 vs. $299) for our onsite courses.
PRODUCTS & SERVICES
Available Onsite
Say goodbye to the myth of the "delicate" condition, and say hello to pregnancy in the 21st century. Current research continues to show that women can safely exercise and maintain their levels of fitness during the perinatal period. Women who continue to exercise regularly throughout their pregnancies are less likely to need medical intervention during labor and delivery (e.g., pitocin use, forceps delivery, etc.) and experience less time in both active labor and during the second ("pushing") stage. They also gain less fat and recover more quickly than sedentary pregnant women. With these findings in mind, more and more women are starting an exercise program or continuing to exercise during their pregnancies.
The Healthy Moms® A.P.F.I.T. course covers very detailed information in a user-friendly format. You will discover the benefits, risks, and overall effects of exercise in relation to each phase of the perinatal period. Then, you get to experience it all first-hand in the practical application component which includes many stability ball exercises from the Resist-a-Ball C.O.R.E. progam, "Prenatal with Resist-a-Ball" Specialty Course.
Prenatal Stability Ball Training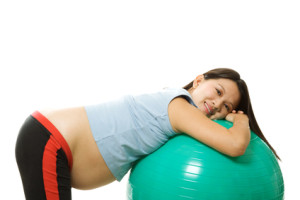 In 2000, Sheila Watkins, the founder of Healthy Moms®, joined forces with the Resistaball Company to produce the first formal training course for health and fitness professionals specifically designed for training the prenatal population with the stability ball. The original "Prenatal with Resistaball Specialty Training Course" was launched in 2002. "Healthy Moms® on the Ball," launched in 2011 and modified in 2012,  is the updated version of this very popular course.

This hands-on, in-depth training course will provide practical instruction on selected strength and flexibility exercises, utilizing both the ball and tubing, appropriate for the prenatal client. Screening techniques, physiological and anatomical changes, resistance training guidelines, and basic nutrition for the pregnant exerciser will also be reviewed.
---
Have you purchased a product/service or taken a course from this organization?
We like to ensure that our partners provide you with the same experiences you would come to expect from MFN. Contact us and tell us about your experience.​​