ABOUT US

At Home Seminars provides quality continuing education courses to Physical Therapists, Occupational Therapists, Physical Therapist Assistants, Occupational Therapy Assistants and Athletic Trainers which are self-paced and done on an independent basis. All of our courses are available as home study courses with many being available as online courses as well, so you can complete your course on your own time schedule! All of our continuing education courses are pre-approved in most states, so you don't need to be concerned over whether or not your state licensing board will accept your continuing education hours. This allow you to have a hassle-free license renewal! To check the approval status of our courses in your state and profession, just click on your profession under the "Course Approval Status" box on the left side of your screen. Our goal is to provide the highest quality home-study seminars to assist with the continuing education needs of today's rehabilitation professionals and their busy schedules. Unlike our competitors, our customer service department is available 24 hours/day, 7 days/week to answer questions you may have.
Learn more at our website, athomeseminars.com
FOR MFN MEMBERS
MFN professional members receive a 10% discount on any order of $75.00 or more.
ABOUT OUR COMPANY
At Home Seminars began providing continuing education courses in 1997 and are one of the largest and oldest companies providing online and home study continuing education to physical therapists, occupational therapists and athletic trainers. Why Choose Continuing Education Courses from At Home Seminars?
Outstanding Customer Service!
24 Hour/Day Availability for Ordering & Testing!
Fast Turn-Around Times for Order Processing and Testing
Large Selection of Courses at Competitive Prices!
Courses are Pre-Approved in Most States!
Customer Flexibility in Ordering & Testing
At Home Seminars is Therapist Operated and Owned!
At Home Seminars is a Leader in the Physical Therapy, Occupational Therapy and Athletic Training Home-Study Field!
Free Online Testing!
We've Been Providing Quality Continuing Education Courses to Physical Therapists, Occupational Therapists and Physical and Occupational Therapist Assistants and Athletic Trainers for over 15 years!
PRODUCT & SERVICES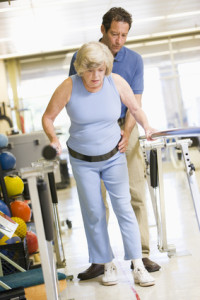 At Home Seminars currently offers over 100 home study continuing education courses, and nearly 200 downloadable courses. Courses Include:
Click here to view all available courses.
MEDICAL FITNESS CERTIFICATIONS AND COURSES
At Home Seminars offers the following continuing education related to aging, senior fitness, chronic disease, medical condition, and pre or postnatal care:
Aquatic Fitness Instructor Certification
Back Injury Prevention Specialist
Functional Training Specialist Certification
Health & Wellness Coach Certification
Holistic Nutritionist Certification
Longevity Wellness Specialist
Multiple Sclerosis (MS) Fitness & Wellness Specialist
Nutrition & Wellness Consultant Certification
Personal Trainer for Special Populations Certification
Post Rehab Exercise Specialist® Certification
Pre and Post Natal Fitness Specialist Certification
Senior Fitness Specialist Certification
Weight Management Specialist Certification
---

Have you purchased a product/service or taken a course from this organization?
We like to ensure that our partners provide you with the same experiences you would come to expect from MFN. Contact us and tell us about your experience.​​