ABOUT US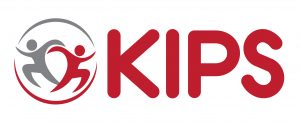 Kinesiology Institute for Performance Specialists (KiPS) creates 100% online education for personal trainers, group exercise instructors, and health professionals.
KiPS designs and sells online education for personal trainers, strength coaches, wellness professionals and athletic trainers. Through innovative instructional design techniques and state of the art technology, KIPS is a pioneer in the e-learning community.
Learn more at our website, kipsonline.org
FOR MFN MEMBERS
MFN professional members receive 20% off.
PRODUCTS & SERVICES
KIPS offers 100% Online Education for Health & Fitness Professionals.
Certifications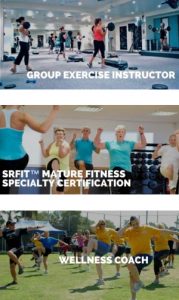 Group Exercise Instructor Certification
In this certification you will find topics such as anatomy, physiology, biomechanics, marketing and exercise instruction as they relate to group exercise. As the profession of a group exercise instructor has grown over the years, so has the requirements for instructors to teach group exercise. Learn more »
SrFit™ Mature Fitness Specialty Certification
An online continuing education course that provides advanced training for experienced, certified personal trainers who wish to work with Baby Boomers and beyond (mid 40's+). Learn more
Wellness Coach Certification
In this online certification course you will learn the fundamentals of being a certified wellness coach. Topics such as the Transtheoretical Model, Learning-Through-Change Model, and Applying Principles of the LTC Model will be covered. As well as how to use the "Flow Model" of programmed coaching. In this all-inclusive course, we will give you the tools to be an effective wellness coach, as well as add knowledge that will help you grow within your respective career path. Learn more.
CEUs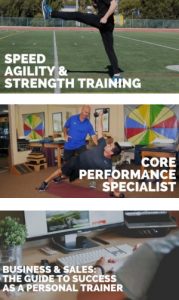 Speed, Agility & Strength Training
Athletes will encounter many unexpected obstacles during a performance, and in their preparation they can create movement patterns or strength which can be the difference between a win or loss. While not incorporated in the title of the course, quickness is a component of many sports. This course does not discount the importance of quickness and does incorporate components, but rather places a larger focus on strength training which science is showing helps athletes just as much. Learn more »
Core Performance Specialist
This course equips any trainer with a critical and fundamental understanding of the theory and practical application to sound core stabilization training. Upon completion of this highly interactive course, you will have an increased level of competence in coaching and delivery of clinically sound movement mechanics to your clients. Learn more »
Business & Sales: The Guide to Success as a Personal Trainer
This course answers the "What Now" after becoming a certified personal trainer. There are two distinct options after becoming a certified personal trainer, work at a health club or start your own business. This course will explore low cost marketing techniques, business start-up basics, and how to sell yourself whether working in a health club or owning your own business. A guide for any entrepreneur or fitness professional looking to learn how to improve their business knowledge. Learn more »
---
Have you taken a course from this organization? We like to ensure that our partners provide you with the same experiences you would come to expect from MFN. Contact us and tell us about your experience. ​