ABOUT US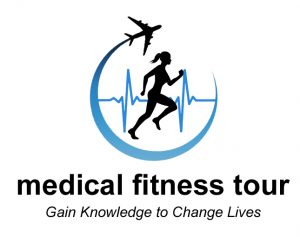 Our population is in need of fitness professionals with a background in the prevention, treatment, and rehabilitation of chronic diseases, medical conditions, and disabilities. The Medical Fitness Tour is facilitating opportunities for professionals to gain disease and condition-specific education.
These "Tours" are 2-day weekend events for fitness and allied healthcare professionals with single-track 60-90 minutes presentations. Some tour locations will hold pre-conference 1/2 day workshop or training session included.  There will also be an expo for the professionals and the community. CEC's will be granted for these conferences.
We believe education is crucial and that fitness and allied healthcare professionals working with the aging population must have a higher level of knowledge, skill, and expertise. We also believe that this type of knowledge has the highest growth potential. We are excited to bring the top educators in the fitness and allied healthcare industry together to present on important, relevant, evidence-based topics.
Topics include, but are not limited to: Active Aging, Alzheimer's, Arthritis, Autism, Cancer, Diabetes, working with those with Disabilities, Fall Prevention, Fibromyalgia, Heart Disease, Joint Replacement, Mental Health Challenges, Multiple Sclerosis, Parkinson's,  Osteoporosis, Respiratory Disease, Stroke and women's health issues including pre & postpartum care.
UPCOMING TOUR DATES
September 7-9, 2018 in San Francisco, CA at University of San Francisco. Tickets for sale now >
October 25-26, 2018 in Chicago, IL at Chicago Hilton. Tickets available in summer 2018.
February 8-10, 2019 in Irvine, CA at University of California, Irvine. Tickets available in late 2018.
Learn more and purchase tickets, medicalfitnesstour.org
FOR MFN MEMBERS
MFN members receive $50 off main conference (2-day) registration, after early bird rate expires.

Medical Fitness Tour is made possible by the MedFit Education Foundation.