ABOUT US


The mission of the National Council for Certified Personal Trainers Certification Board ("NCCPT CB") is to determine entry-level competence of the Personal Trainer who will provide safe and effective personal training programs to the public.
In carrying out this mission, the Board shall:
Create, develop, organize, manage, and administer examinations which assess the knowledge and skills underlying the performance of the tasks required of Certified Personal Trainers.
Create, develop and establish standards and procedures for the implementation and administration of certification programs.
Acknowledge individuals who successfully pass the CPTE and who continue to maintain their certification by obtaining continuing education requirements set forth by the Recertification Committee of the Board.
Determine, establish, implement, promote, and enforce competency performance standards which include a code of ethics and scope of practice for Certified Personal Trainers.
Establish and administer Policies and Procedures for personal trainers, including handling professional and ethical concerns or violations pertaining to the NCCPT Certified Personal Trainers and exam candidates.
Develop a certification verification process which safeguards the privacy of NCCPT Certified Personal Trainers (CPTs).
Determine and establish requirements of continuing education providers.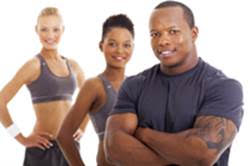 Where did this system come from?
The NCCPT study materials are continuously updated based on a variety of research, peer-reviewed journals, government guidelines, a host of healthcare consultants and health and fitness organizations. Although science is a major component and the foundation of personal training, we recognize fitness professionals will be dealing with people. People are not always the same, therefore to be successful, one must also learn the "art" of personal training.
NCCPT Programming Philosophy
We believe health and fitness is like the three legs of a tripod: exercise, rest and nutrition. When programming exercise for a client, we believe it's important to consider these three factors. It doesn't matter how much exercise we intend to do, or in which stage of training the client is in; if they're exhausted or malnourished, performance and even health, will suffer. Therefore, the type of exercise, the amount of exercise and the acute variables of sets, reps, weights and rest periods are all dynamic, depending on the each individual client.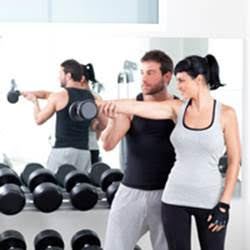 The NCCPT teaches programming specifics, not specific programming. It's based on scientific concepts not exact science.
We teach trainers to perform a thorough assessment to each of their clients prior to exercising. A Trainer should always be "assessing."
Our programming is based on two main concepts: the concept of Periodization from Tudor Bompa and the concept of Specificity or the S.A.I.D. principle (Specific Adaptation to Imposed Demands). Both of these concepts are well-established in the industry and every major sport and rehabilitation program is based on these two main concepts.
Within the concept of Periodization there are macro cycles and micro cycles. The micro cycle is made up of the actual daily exercise routine. The NCCPT personal trainer is taught to consider four components when writing an exercise program for any client at any juncture in their training.
Cardiovascular
Strength
Stabilization or Proprioception
Flexibility
These four components are like four legs of a table and must support the client's quest in their goals.
In summary, we provide the scientific concepts, assessment techniques and a thought process for trainers to adequately make the best decisions regarding their client's health and fitness goals.
Learn more at our website, nccpt.com
FOR MFN MEMBERS
MFN professional members receive a 20% discount.
PRODUCTS & SERVICES
NCCPT offers a number of certifications. Below are a few of our available certifications.
Visit our website for the full list of certifications, nccpt.com/get-certified

MEDICAL FITNESS COURSES
NCCPT offers the following continuing education related to aging, senior fitness, chronic disease, medical condition, and pre or postnatal care:
Senior Fitness Specialist Certification
---
Have you purchased a product/service or taken a course from this organization?
We like to ensure that our partners provide you with the same experiences you would come to expect from MFN. Contact us and tell us about your experience.​​