ABOUT US


The life-force of the Pink Ribbon Program is to ensure that every woman who has received treatment for breast cancer has the ability to regain a sense of wellbeing that had been lost from diagnosis through surgery and into recovery. This is achieved, in part, through a post-operative rehabilitation program designed specifically for the needs and challenges facing the growing number of survivors.
FOUNDER
Doreen Puglisi, MS is a former college professor and renowned international presenter. With a Master's Degree in Exercise Science, 24 years as a business owner, academic educator, and Pilates instructor, she provides a unique perspective on both theory and practice. Doreen transformed her professional—then personal—experience with cancer into a successful therapeutic exercise program for breast cancer survivors.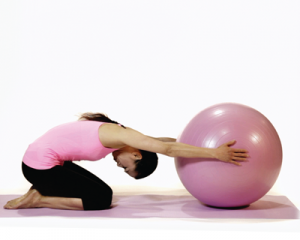 The Pink Ribbon Program originated when Doreen began working with breast cancer survivors as an exercise physiologist and Pilates instructor. This recovery program was well underway when Doreen faced her own cancer diagnosis. She applied the Pink Ribbon protocol to her own recovery. Today the Pink Ribbon Program is a gentle, staged process that begins when the survivor is either six weeks post-operative or has received surgeon's approval to begin therapeutic exercise.
Learn more at our website, pinkribbonprogram.com
FOR MFN MEMBERS
MFN professional can purchase Online Instructors course for only $275. (Retail price on the Pink Ribbon Program website is $350)
PRODUCTS & SERVICES
Pink Ribbon Program: Instructor Training
Become a Breast Cancer Exercise Specialist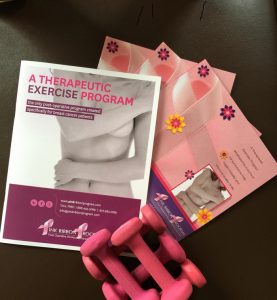 16 Modules, 4 hours, Earn CECs from Home.
The Pink Ribbon Program Instructor Training courses are open to physical therapists, occupational therapists, Pilates instructors, lymphedema treatment specialists, personal trainers and nurses. Evidence based practice and integration of material from the areas of functional exercise, shoulder rehabilitation and therapeutic exercises will be the emphasis of the lab sessions.
Course Objectives:
Demonstrate an understanding of the diagnosis and treatment of breast cancer
Demonstrate an understanding of the different surgeries, including breast reconstruction and the impact of these surgeries on physical mobility
Understand the signs and symptoms of upper extremity lymphedema and axillary web syndrome
Perform an upper quadrant screening and evaluation for the breast cancer patient.
Develop a comprehensive exercise therapeutic program using a Pilates-based approach including movement sequencing specific for the breast cancer survivor.
Develop Periodization Principles and the application of these principles to each survivor's exercise program.
Benefits Of The Pink Ribbon Program
Regain Strength and Mobility in Affected Shoulder & Arm
Promotes Lymphatic Drainage, Helping to Prevent Lymphedema
Improves Functional Ability & Quality of Life
Enhances & Restores Energy Levels
Assists in Restoring Posture
Decreases Stress & Anxiety
Alleviates Pain & Swelling