ABOUT US


Prenatal & Postpartum Fitness Consulting is a part of Comprehensive Fitness Consulting, LLC, and provides Maternal Exercise Certificate Training and products to healthcare professionals.
Learn more at our website.
FOR MFN MEMBERS

MFN professional members receive a 10% discount.
ABOUT OUR COMPANY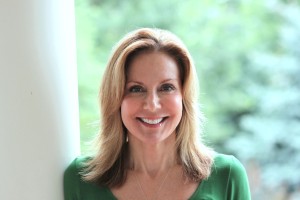 Catherine Cram is an exercise physiologist and specialist in the field of maternal fitness. Her consulting company, Comprehensive Fitness Consulting, LLC specializes in providing the most current pre-and postnatal exercise information and certificate trainings to medical, fitness and military healthcare providers.
She co-authored the 2012-revised edition of Exercising Through Your Pregnancy with Dr. James Clapp, and was a contributing author of the text Women's Health Care in Physical Therapy: Principles and Practices for Rehabilitation Specialists. Catherine is the author of the book, Fit Pregnancy for Dummies and the patient education brochure, Prenatal Fitness: Exercise During Pregnancy.
Catherine has been a speaker at ICEA, NPACE, ACSM and military medical conferences, and serves as the maternal fitness consultant for www.babyfit.com. She serves as the Perinatal Fitness Subgroup Chair for the International Childbirth Education Association.
Catherine has a Masters Degree in Exercise Physiology.
PRODUCTS & SERVICES
Prenatal & Postpartum Fitness Certificate Correspondence Course
The prenatal and postpartum fitness certificate course was updated in 2014 and includes the latest maternal fitness research, guidelines and exercise technique.
What you will gain from our correspondence course:
Education on pre- and postnatal exercise physiology
Current evidence based maternal fitness research
Exercise prescription and modification for various fitness levels and abilities
Strength and flexibility training
Medical clearance information
Policies and emergency procedures
Program design and marketing
Exercise and Pregnancy course certificate and continuing education credits provided (Following submission and passing of written exam)
To learn more and order, click here.
Prenatal & Postpartum Fitness Consulting also offers books and DVDs for pre and postnatal fitness. Click here to view products.
---
Have you purchased a product/service or taken a course from this organization?
We like to ensure that our partners provide you with the same experiences you would come to expect from MFN. Contact us and tell us about your experience.​​