ABOUT US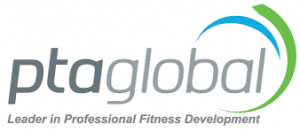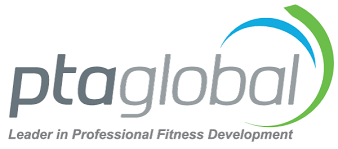 Personal Training Academy Global, PTA Global, believes in transforming lives, living beyond the status quo and building relationships with like-minded entities.
Our mission is to passionately enhance the Health and Fitness Industry, creating success through enjoyment, education, and leadership for the facility, trainer, and client.
With the development of the most scientifically current educational curriculum in the Health and Fitness Industry, PTA Global is positioned as a global leader in education and development. We provide simple and effective solutions for the global fitness community. In addition to collaborating with 25 of the industry's leading educators in the world, PTA Global provides the only comprehensive educational career path in the areas of Human Function, Movement Appraisal & Assessment, Population Specific Training, Leadership & Management as well as an accredited Bachelor Degree program.
Visit our website, ptaglobal.com
FOR MFN MEMBERS
MFN professional members receive 20% off select certifications/courses:
Personal Training Certification
Behavior Change In Exercise specialty course
Exercise & Stress Management specialty course
PRODUCTS & SERVICES
PTA Global Personal Training Certification
The first personal training certification in the industry to be done in collaboration with 24 of the world's most influential and progressive Health & Fitness educators. This educational course is specifically designed to prepare you for a career as a Fitness Professional by empowering you with the necessary skills to be successful immediately. In this educational course, you will be introduced to the scientifically and practically proven Systems, Sciences and Tools of PTA Global. Learn more »
PTA Global Foundations Course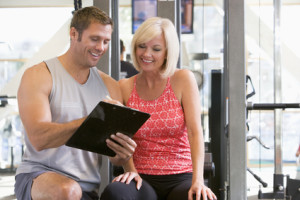 The PTA Global Foundations Course will give you the skills to approach and train clients confidently and effectively. PTA Global's unique systems, sciences and tools will prepare you with the fundamentals that will help you build a thriving career in fitness. Learn more »
When you Complete the Foundations Course You'll be able to:
Conduct a client interview and use that information to Close the Sale
Create client workouts based on a client's goal, movement style, ability and motivation
Master skills to build a Full Schedule of clients
Describe the current science around the muscular system and human movement
Confidently prescribe exercise and training for clients
Utilize retention techniques so Client Renewals become the core of your business
Take the next step in your education: the PTA Global NCCA accredited Certification.
PTA Global Continuing Education
Behavior Change in Exercise (BCE)
An educational credential that enhances and integrates the skill sets of Behavior and Communication, Exercise Programming, and Business Development. Learn more »
Exercise & Stress Management (ESM)
Experience the most revolutionary educational experience in the industry, as you are introduced to a systematic and comprehensive corrective exercise approach of viewing your client through the holistic lens of emotional, lifestyle, and physical observation. Learn more »
Mindset Performance Credential
We'll show you how your mind works, why it works that way, and help you rewire your mindset so you can achieve success for you, your business, and your clients. Learn more »