ABOUT US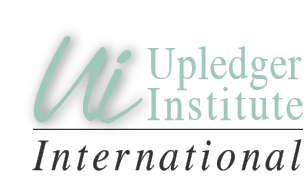 Upledger Institute International (UII) is a healthcare resource center recognized worldwide for its comprehensive education programs, clinical treatment options and for its unique outreach initiatives.
Few, if any, light-touch-therapy training venues have received as much critical acclaim as that received by Upledger Institute International. The reason is clear – it's where practitioners can gain effective instruction on non-invasive bodywork direct from the source. In 1985, after many years of research, Dr. John E. Upledger founded the Upledger Institute to teach people worldwide about the value of CranioSacral Therapy and related hands on therapies.  Dr. John, and then followed by his curriculum developers and staff have been training many of the most highly regarded light-touch therapists in the world to treat a wide range of individuals suffering from pain, dysfunction and other health related issues.
Today, Upledger Institute International is one of the most respected training and clinical names in the manual therapy world.  Students can choose from hallmark courses of study such as CranioSacral Therapy to more specialized courses in our curriculum such as Pediatrics, Geriatrics, Inflammation, Immune Response, Brain Work, Chronic Depletion, Autism and our one-of-a-kind Bio Aquatic and Dolphin-Assisted CranioSacral Therapy program.
Over 110,000 therapists in 50 countries worldwide have benefited from the training they have achieved through UII. And with new programs and new opportunities to come, tens of thousands of new therapists and millions of more patients will benefit as well.
Learn more at their website
FOR MFN MEMBERS
MFN professional members receive $300 off full retail price on any entry level class.
ABOUT OUR COMPANY
The discovery of the Dural Pulse by Dr. John E. Upledger was the foundation for the groundbreaking work that he would later coin as CranioSacral Therapy. The development of this therapeutic approach earned Dr. Upledger recognition in TIME magazine as one of America's "Next Wave of Innovators" for his proven clinical applications of this therapy.
From 1975 to 1983, Dr. Upledger was a professor of biomechanics at the College of Osteopathic Medicine at Michigan State University. While he was there, he led a team of anatomists, physiologists, biophysicists and bioengineers who performed and published the clinical research that formed the basis for CranioSacral Therapy.
In 1985, after decades of research, Dr. Upledger founded Upledger Institute International to teach people worldwide about the value of this effective approach. Today, the Institute is one of the most respected training venues in the world, with more than 1100,000 alumni. Dr. Upledger also founded the Upledger Clinic the same year to provide treatment to individuals suffering from pain and dysfunction, and to continue his groundbreaking research in a clinical setting.
PRODUCTS & SERVICES
CranioSacral Therapy (CST) was pioneered and developed by osteopathic physician John E. Upledger following extensive scientific studies from 1975 to 1983 at Michigan State University, where he served as a clinical researcher and Professor of Biomechanics.
CST is a gentle, hands-on method of evaluating and enhancing the functioning of a physiological body system called the craniosacral system – comprised of the membranes and cerebrospinal fluid that surround and protect the brain and spinal cord. Learn more…
Courses
UI offers a number of CST courses, from basic introduction to specialized applications. Click here to view full course list with descriptions.
Upledger Institute International course schedules are available online, through the International Alliance of Healthcare Educators (IAHE). Click here to view scheduled courses and register.
Certification
The Upledger Institute, Inc.® CranioSacral Therapy certification program is designed to bring therapists trained in UI CranioSacral Therapysm (CST) recognition for their knowledge and skill in this therapeutic modality.
There are two levels of CST certification available through UI: Level One – Techniques and Level Two – Diplomate. Learn more about certification
---
Have you purchased a product/service or taken a course from this organization?
We like to ensure that our partners provide you with the same experiences you would come to expect from MFN. Contact us and tell us about your experience.​​