ABOUT US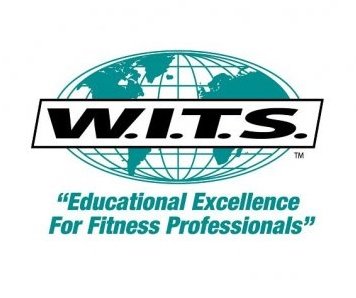 Since its inception in 1993, the World Instructor Training Schools (W.I.T.S.) has raised the bar for certification. Rather than just written tests, workforce standards were developed and correlated with LIVE hands on training to mirror established medical and health profession board exams. The 6 & 9 week format allows students to learn and practice, which prepares graduates to successfully execute operational essentials to help clients be their best with the lifestyle changes they need.
W.I.T.S. offers programs at hundreds of colleges and universities across the country and is a recognized education provider by the American Council on Education (ACE) and used by athletic trainers, occupational therapists, massage therapists and corporations.
W.I.T.S. rejects the fitness industry's traditional problematic home study and weekend crash certifications. Our curriculum has been developed and updated by education and fitness industry leaders and is taught by experienced instructors with education and fitness backgrounds and credentials. We hire the best professionals who will facilitate learning and communicate their passion for making a living helping others.
Learn more at our website, witseducation.com
FOR MFN MEMBERS
MFN professional members receive a $75 rebate on any career live certification at one of our W.I.T.S. colleges. All professional development online sales, fitness management and social media marketing courses will have a 20% discount at their online store. (Excludes Hybrid Personal Trainer Certification.)
ABOUT OUR COMPANY
Jay Del Vecchio, the founder of W.I.T.S., has been an advocate for establishing national standards for the health and fitness training industry since the early 1980's. As a manager for Holiday Health and Fitness, now known as Bally's, Jay's primary frustration was the incompetence of most professional trainers, which tarnished the image of the industry as a whole.
To become certified in the self regulated industry during the 80's and even currently, would take minimal investment of both money and time. A typical certification process was one of memorizing answers to a written test without any practical application theory or internship. The process was usually completed after only a few hours of class time and self-study.
In 1983 Jay established his own health and fitness center in Virginia Beach, Virginia which is now the home of World Instructor Training Schools. Still frustrated with the inadequate training of prospective employees Del Vecchio began establishing his own internal standards and training programs. In 1989 in conjunction with faculty teaching at Old Dominion University, well respected for their Health and Physical Education Department, a curriculum was created that incorporated classroom participation, practical theory application, lengthy internship under professional supervision and credited testing. Now known as the W.I.T.S. certification, the class exceeds 60 hours of total commitment, not including self-study. This new certification process in conjunction with overwhelming industry demand lead to the establishment of W.I.T.S. in 1993.
As CEO, Del Vecchio aspired to bring credibility to his company and to the fitness training industry nationwide. His innovative certification has indeed established new industry standards. The curriculum has been approved by The American Council of Education for college credits, The International Association of Continuing Education, The American Occupational Therapists Association and Board of Certification for athletic trainers. The company maintains its leadership role within the industry by participating in numerous nationwide organizations.
The class is taught at hundreds of universities, colleges, community colleges and technical schools across the country. W.I.T.S. certifies thousands of students and fitness professionals every year and is an intricate training partner with Bally's Total Fitness, LA Fitness, Gold's Gym, TSI clubs and many more across the US.
Finally, a W.I.T.S. graduate is a commodity within the fitness community. The company assists its graduates throughout the country by filling job requests we receive from fitness organizations. In an industry that still needs qualified professionals and credible standards, it is our goal to continue to expand and improve in order meet the needs of our profession.
PRODUCTS & SERVICES
Certifications
Continuing Education and Renewals
The W.I.T.S. Certification is valid for a 2-year period (Expiration date or renewal is your original graduation date). Learn more…
The W.I.T.S. store has pre-approved online courses with home study CEC's ready to go.
Shop W.I.T.S.
In addition to certifications the W.I.T.S. store has a wide variety of continuing education courses, including:
MEDICAL FITNESS CERTIFICATIONS
WITS offers the following continuing education related to aging, senior fitness, chronic disease, medical condition, and pre or postnatal care:
Exercise Program Design for Special Populations
Lifestyle Fitness Coaching Certification
Older Adult Specialist Certification
Older Adult Fitness Foundations
Pregnancy Fitness
---
Have you purchased a product/service or taken a course from this organization?
We like to ensure that our partners provide you with the same experiences you would come to expect from MFN. Contact us and tell us about your experience.​​