ABOUT US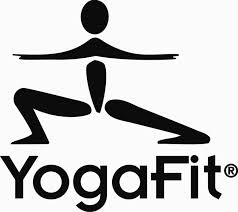 YogaFit© is the largest yoga fitness education school in the world with more than 200,000 instructors trained on six continents specifically designed for presentation in health clubs, fitness facilities or other group exercise locations. YogaFit hosts Mind-Body-Fitness (MBF) Conferences, teacher trainings and retreats worldwide open to instructors, teacher trainees, and yoga enthusiasts for Level One, Two, Three, Four and Five in addition to class specialties such as YogaFit Seniors, Prenatal Yoga, Therapeutic Yoga, Restorative Yoga, and more.
The mission of YogaFit is to bring Yoga to the masses. When only 10% of the U.S. population belongs to a health club, our need to get people moving is necessary.
YogaFit encourages and supports the philosophy of "Conscious Business." In this Millennium we believe the companies that are socially responsible will prosper from good will and good karma. Together we are changing the paradigm of what it means to do good business.. really good business.
Beth Shaw serves on the Board of many animal rescue organizations and on National Leadership Council for the Humane Society of the United States.
Worldwide, YogaFit trains approximately 15,000 people each year and is the exclusive yoga partner for the American Council on Exercise (ACE), Town Sports International (NYSC, BSC, PSC, WCS), GoodLife Fitness, Can Fit Pro, Tiger Rock Martial Arts, Gold's Gyms, Parker Chiropractic College and 24 Hour Fitness. The YogaFit style focuses on safety, accessibility and "yoga for everybody."
Learn more at our website, yogafit.com
FOR MFN MEMBERS
MFN professional members receive 15% discount on merchandise and 10% discount on training.
ABOUT OUR COMPANY
YogaFit ("Yoga for the Fitness Industry"™) was developed in 1994 by Beth Shaw.
After practicing yoga since 1989 and taking several certifications, Beth began teaching at fitness clubs in Los Angeles. She soon discovered that while traditional certifications taught a lot about the history and philosophy of yoga, they did not address the challenges of teaching yoga in a health club: bright lights, cold rooms, bodies of all types and flexibility levels. She created her own style that combined fitness moves such as push-ups, sit-ups and squats with traditional yoga postures linked together in a flowing format. To make practice more a more "user-friendly" style, she eliminated Sanskrit names of postures and avoided the ohming and chanting sometimes associated with traditional yoga practices.
In 1997, Shaw produced her first teacher training in Fargo, ND with 26 fitness instructors from four different YMCAs. Now in North America alone, YogaFit completes more than 800 training programs per year, run by a core group of 65 highly trained experts. It also has a expanding training, retreat and conference business with a growing presence in multiple countries including Taiwan, Japan, South Korea, Egypt, China, Southeast Asia, and Germany.
PRODUCTS & SERVICES
[accordions]
MEDICAL FITNESS COURSES
YogaFit offers the following continuing education related to aging, senior fitness, chronic disease, medical condition, and pre or postnatal care:
The YogaFit Therapy Program
---
Have you purchased a product/service or taken a course from this organization?
We like to ensure that our partners provide you with the same experiences you would come to expect from MFN. Contact us and tell us about your experience.​​