ABOUT US

A-Champs is designed to enable therapists to maximize rehabilitation efforts with clients, plus advance athletic performance in athletes of all ages and skill-levels to achieve their full potential in their sport and in life. We believe that achieving full potential in a sport is just a stepping stone to reaching full potential in life. 
We want to elevate cognitive-motor performance in every human across the planet looking to maximize their mental and physical strength, endurance, and wellbeing.
Visit our website, a-champs.com
FOR MFN MEMBERS
MFN members receive 20% discount on all products.
WHAT WE DO
At A-Champs, we create innovative and interactive rehabilitation and training solutions based on the premise that we perform at a higher level in sports and life if we train brain and body together. Combining the best in neuro and exercise science with integrated bluetooth technology, A-Champs developed a playful training system for neuro and physical therapists that stimulates both your cognitive and physical abilities.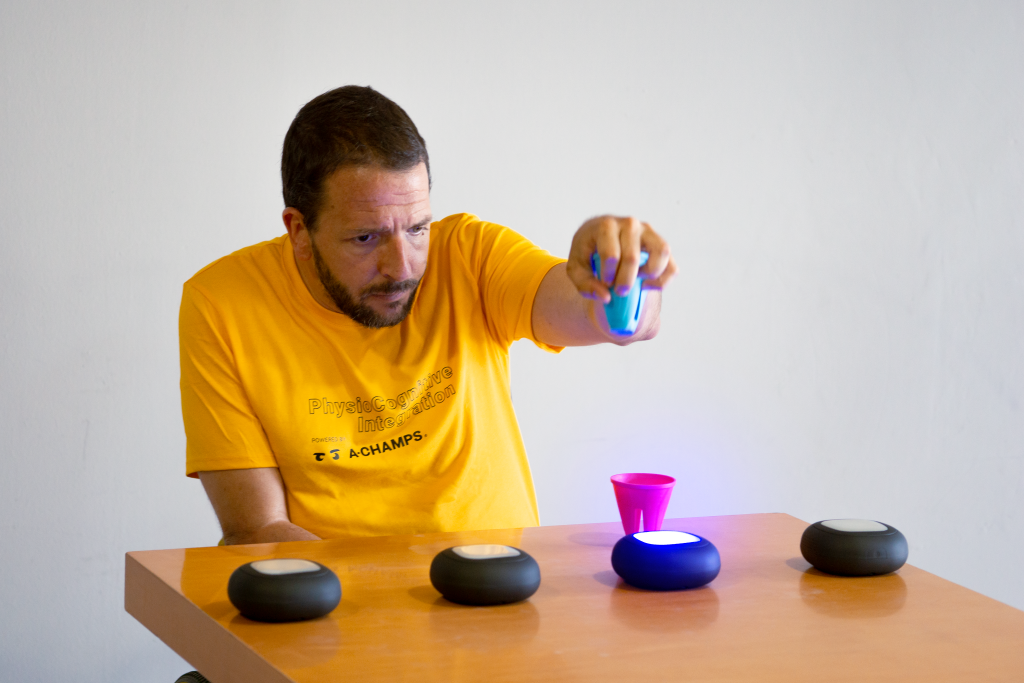 At the core of our technology is the element of surprise. The randomized sequences strengthen your ability to perceive, process, and react both physically and mentally. The results extend to both short-term and long-term outcomes in reaction-time and agility for neuromuscular and musculoskeletal injury prevention and rehab.
PRODUCTS & SERVICES
A-Champs offers light, sound, and vibration pods called ROX which focuses on cognitive-motor training and rehabilitation. 
ROX comes in 3 models, ROX, ROXPro, and ROXProX. Nearly indestructible, made with jet-fighter material and water-resistant, our flagship product ROX harnesses bluetooth technology combined with our ROXPro app to create an interactive experience allowing you to customize your workout routines increasing your cognitive and physical abilities.   
We also provide Rebounders which are state of the art boards for soccer or footernal training, a Cognicage which is a geodome cage fully immersive training with our ROX placed in the cage, and the Aerofloor which is an air mat designed to reduce impact on joints and advance your training potential. 
Each of our products can be used in conjunction with the ROXPro app so you can build your unique training or rehabilitation exercises.