ABOUT US


What began as the launch of one of the most innovative products the fitness industry has ever seen turned out to be just the start of a journey that continues to expand, shape and define functional training. Invented by David Weck, the BOSU® Balance Trainer debuted in 2000 and quickly became one of the most successful fitness training products in the world.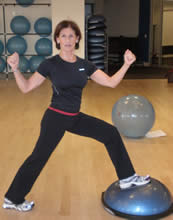 Originally the name "BOSU" was an acronym for "Both Sides Up." It meant that the BOSU® Balance Trainer could be used on either side, the dome or the platform. Today, the term "BOSU" has evolved beyond the product to now mean "Both Sides Utilized," a mindful approach to exercise that is a step beyond traditional training. This clarity of who we are and what we want to offer inspired the development of additional BOSU® products and programming, all of which are grounded in exercise science and proven in real-life application. BOSU® Training is about expanding movement capabilities, reshaping bodies and strengthening minds. It's about inserting thought into movement. It's about asking our clients, fitness students and athletes to be physically involved, but to also be present and fully engaged in the training process.
Learn more at our website, bosu.com.
FOR MFN MEMBERS
Coming soon.
ABOUT OUR COMPANY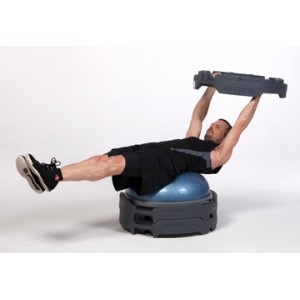 Like many industries eager to cut costs and boost profit margins, fitness equipment companies are shipping production and jobs overseas. But at Hedstrom Fitness, we are committed to supporting U.S.-based manufacturing and the sustainability of our country's valuable human resources. BOSU® products are made right here in Ashland, Ohio, adjacent to our corporate headquarters. So, not only do we have state-of-the-art manufacturing facilities and competitive pricing, but we actually know the people involved in the process. We make products intended to promote health, wellness and an overall better quality of life. So, it only makes sense that how our products are made is as important to us as how they are used once in your hands. Even before it was fashionable, Hedstrom Fitness has been committed to the use of renewable resources, recycling and the elimination of toxins that harm the environment.
PRODUCTS & SERVICES
BOSU® offers products designed for both home and commercial use.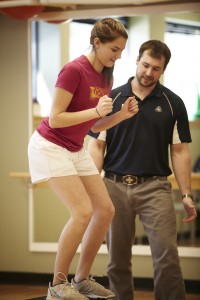 Recommended for health, fitness and rehabilitation facilities and professionals, the signature BOSU®  Pro Balance Trainer offers a durable design and smooth, non-skid base ideal for frequent, daily use. We also offer a number of add-on products to advance or simplify BOSU® Balance Training— including the BOSU® POWERSTAX™, BOSU® 3D System, and BOSU® Soft Fitness Ball.
BOSU® hosts certifications and workshops nationwide, so that fitness professionals can become educated on the basics of BOSU® Training and how to apply this type of training into a number of different categories, including active aging, personal training, group fitness, sports conditioning and mind-body. Learn more about upcoming conferences/events and certifications/workshops.
We also offer a number of fitness and sports conditioning DVDs, certifications materials, wall charts and even a BOSU app to help you build your own personalized BOSU® workouts.
SPECIAL THINGS ABOUT US
The Train portion of our website offers a variety of articles written by health and fitness industry experts and video playlists to educate and demonstrate the versatility of BOSU® product usages and programming. Specialized categories include Older Adults/Special Populations and Therapy/Rehabilitation.
MEDICAL FITNESS CERTIFICATIONS
BOSU offers the following continuing education related to aging, senior fitness, chronic disease, medical condition, and pre or postnatal care:
Bosu Active Aging Certification
---
Have you purchased a product/service or taken a course from this organization?
We like to ensure that our partners provide you with the same experiences you would come to expect from MFN. Contact us and tell us about your experience.