ABOUT US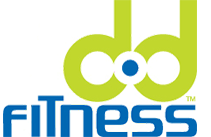 DoD Fitness offers products designed to provide support and comfort for your knees, wrists and neck.
DoD Fitness tools are ergonomically designed and angle specific to provide comfort and support. The knee donuts cradle and support your patella while, unlike a towel or pad, provide a space for your knees so they never come in contact with the floor. The neck circle puts your neck in an ideal neutral position, reducing strain and pressure. The wrist wedges shift the distribution of weight creating less pressure on the wrists. For traditional fitness training, yoga, Pilates, physical therapy- any time on knees, wrists or back!
Learn more at our website, dodfitness.com
FOR MFN MEMBERS
MFN professional members receive 30% off DoD products.
PRODUCTS & SERVICES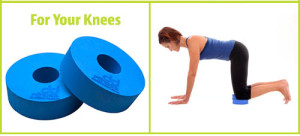 Our DOD Fitness Knee Donuts were designed for ANYONE who has knee discomfort while on their knees.
Our Knee Donuts solve this problem because the kneecap NEVER touches the ground. The Knee Donuts can prevent, reduce, or eliminate knee discomfort while in a weight bearing position. They provide structural support for the kneecap.
Use while working out in Fitness, Yoga, Pilates, Physical Therapy, gardening, housework, and more.
Learn more and purchase Knee Donuts, dodfitness.com/knees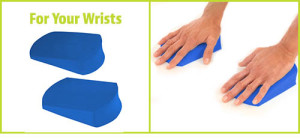 Our DOD Fitness Wrist Wedges were designed for ANYONE who complains about their wrists during exercise. Our ergonomic design reduces stress on wrist during weight bearing exercises.
Most of the body's weight is in the heel of the hand while in positions on the floor like a pushup or downward dog. The amount of wrist extension required to sustain these positions is often what causes wrist pain. Our innovative design changes the angle of the wrist during weight bearing exercises which creates a biomechanically correct position for the hand.
By having a wedge that places the heel of the hand higher than the fingers, the distribution of body weight shifts. The degree of wrist extension lessens, decreasing pressure on the wrist.
We consulted with a variety of professionals; biomechanists, kinesiologists, orthopedic surgeons, and chiropractors. All corroborated what our research suggested. Both people with or without wrist problems will benefit by using the wrist wedge
Learn more and purchase Wrist Wedges, dodfitness.com/wrists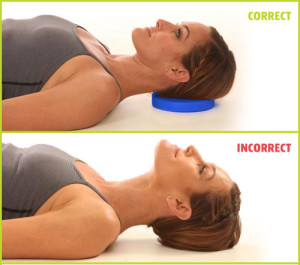 Our DOD Fitness Neck Circle was designed for ANYONE who feels neck tension during or after exercise.
Quite often a person feels tension or discomfort in their neck while lying on their back during exercise or stretching. This is often a result of the head being in a less than ideal position in relation to the rest of the body. The head is arced back putting the neck in extension which can compress the cervical spine. This, over time, can lead to acute or chronic neck pain.
Our Neck Circle was designed to prevent, reduce, or eliminate neck discomfort while laying on the floor.
When placed under the base of the head, it provides a cushioned base of support keeping the neck in proper alignment. The height of the circle puts the head in a biomechanically optimal position.
Our Neck Circle is ideal for personal trainers to use at the end of a session with clients. Use it in Yoga, Pilates, while taking a break after hours of sitting at your computer, or anytime while supine.
Learn more and purchase Neck Circles, dodfitness.com/neck
---
Have you purchased a product/service or taken a course from this organization?
We like to ensure that our partners provide you with the same experiences you would come to expect from MFN. Contact us and tell us about your experience.​​