ABOUT US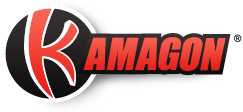 The Kamagon® Ball was designed to bridge the gap in functional fitness training. Most exercises target only an isolated muscle group and seldom teach the body how to utilize the core. The Kamagon® Ball automatically eliminates both issues. The Kamagon® Ball does more than simply train a group of muscles; it also teaches you how to use your body in the most effective and efficient manner. The Kamagon® Ball is a destabilized weight that uses the principle of Hydro-Inertia™ to work your muscles while simultaneously training the nervous system. This is a key to strength, speed and overall fitness. Even well conditioned muscles cannot realize their true potential without a thoroughly trained neural system. Muscles never act on their own; they must receive signals from the nerves that branch throughout the entire body. Stability training is a highly effective way to make these signals more efficient and effective. The nerves will respond much like the muscles to training, adapting to the demands imposed on them and becoming better suited to physical movements. The result is a stronger, more fit you. Everyone can and should benefit from this type of training. The Kamagon® Ball will help you take the first step on the journey to becoming a happier, healthier you.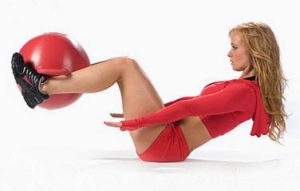 Kamagon® Balls use Hydro-Inertia™ — the utilization of water to create an unstable resistance that increases core strength and stability during exercise. The majority of instability products currently on the market are primarily used as a base that you sit, stand or lay down on.
By utilizing Hydro-Inertia™ technology in the Kamagon® Ball, you take away the limitations that are found in products that are limited to postural instability. With the Kamagon® Ball you are able to work instability throughout a full range of motion in routines that engage your entire body.
Visit our website, kamagonball.com
The Kamagon Ball is manufactured, distributed and marketed by Hedstrom Fitness. Hedstrom Fitness is a newly created division of Ball, Bounce and Sport, Inc., one of the nation's premier manufacturers, distributors and marketers of play and sports balls with more than 300 employees and distribution networks in the U.S. and Canada.
FOR MFN MEMBERS

MFN professional members receive a 15% discount on Kamagon products.
PRODUCTS & SERVICES

The Kamagon® Ball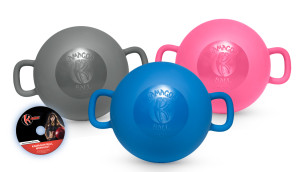 The Kamagon® Ball is a versatile, functional training tool that teaches your body to stabilize while performing exercises, and recruits more muscle fibers in the trapezius, deltoids, abdominals, obliques, serratus and hip flexors. Using the same exercises, weights and repetitions, the Kamagon® Ball, versus a traditional Kettlebell, wins as a more effective, efficient and full-body workout tool. Add the Kamagon® Ball to your home gym toolkit, and incorporate it into a wide variety of workout routines to improve balance, stabilization, core strength, anaerobic and aerobic endurance, proprioceptive awareness and neuromuscular coordination. The Kamagon® Ball is fun, safe, and easy to use, and ideal for all ages and skill levels.
View our products, kamagonball.com/shop
Kamagon® Certifications
This comprehensive hands-on course is designed to prepare instructors to successfully implement functional, integrated, total body Kamagon® Ball workouts for all levels of participants. Through practical application, experience why water is the new steel, and learn to utilize the power of water through Hydro-Inertia™ technology. Feel how the unique biomechanical properties of training with destabilized weight can help transition strength gains into higher levels of functional daily activity and sports performance. Whether you instruct traditional group fitness, train small groups or work as a personal trainer, this program will enhance your coaching skills through a review on skill development and learning styles. Step into the future and get inspired by a whole new level of instability training with the Kamagon® Ball!
Learn more, kamagonball.com/kamagon-certification-courses
 
---
Have you purchased a product/service or taken a course from this organization?
We like to ensure that our partners provide you with the same experiences you would come to expect from MFN. Contact us and tell us about your experience.​​