ABOUT US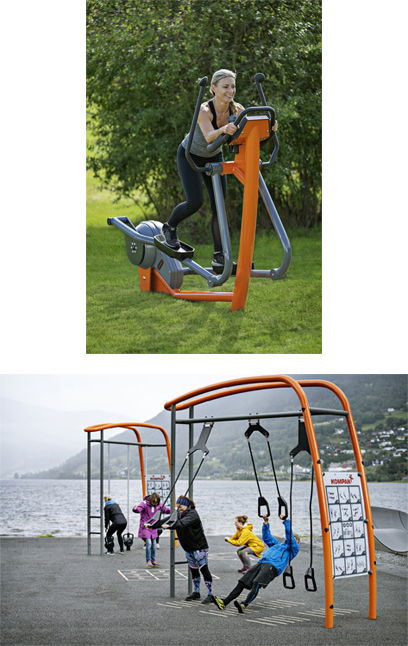 KOMPAN is a world leader in playground and outdoor sport & fitness solutions. All our solutions are user-tested, manufactured with the highest quality materials, and backed by extensive research. Our universally-designed solutions promote play and movement for users of all ages and abilities.
Learn more at our website, www.kompan.us
PRODUCTS & SERVICES
KOMPAN's extensive range of outdoor fitness equipment is the result of collaborative research between a team of in-house fitness experts along with industry experts. They have taken their observations, studies and recommendations to engineers who have responded with the first series of equipment that performs to the level of indoor equipment, outdoors.
Plus, products are supported by the KOMPAN Sports and Fitness app which helps guide, mentor and measure performance.
FOR MFN MEMBERS
With a $20,000 investment in Kompan Outdoor Fitness equipment, MFN members can receive