ABOUT US

Primal 7 is a versatile suspension system that supports your clients through bodyweight exercise, so they feel safe and trust you as their guide. Primal 7 is your new exercise partner, it adapts to your needs, and helps you build strength and balance in everyday movements.
Primal 7 was invented by former NFL player Brian DeMarco. He suffered a career-ending injury that left him with 17 fractures in his spine. After surgeries left him bedridden, Brian and his wife Autumn invented Primal 7 as a desperate attempt to regain quality of life. Three years later he was not only walking, but playing with his kids again. Inspired by Brian's miraculous recovery, a group of us joined forces to bring Primal 7 to others in need of renewed hope and confidence. We've rallied physical therapists and trainers around the ambitious goal of bringing safety, simplicity, and accessibility back to exercise–so all body types and fitness levels feel welcome.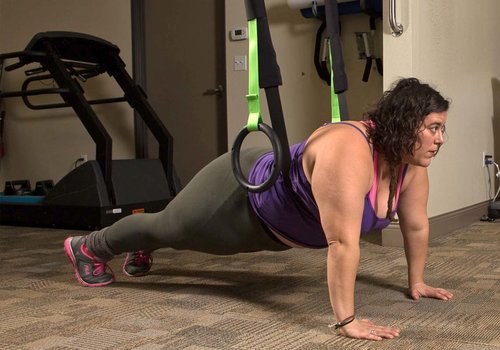 Primal 7 will be your secret weapon for reaching more clients and changing more lives with safe and simple movement. Your aging, injured, and overweight clients desperately need your help. You know what they need physically, but the challenge is often helping them overcome fear and self doubt. We can help.
Visit our website, primal7.com/forpros
FOR MFN MEMBERS
MFN professional members receive 40% off the Primal 7 suspension system with Primal 7 affiliate program signup.