ABOUT US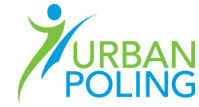 Incorporated in 2005, Urban Poling was one of the first companies to bring Urban Poling (generic name is Nordic walking) to Canada! Today as Canada's largest education centre & distributor, our high performance Urban and ACTIVATOR poles are found in over 300 stores and have been adopted as a therapy & fitness tool by more than 3000 graduates of our training programs including diverse healthcare professionals and fitness instructors across the country.
Commitment
We are committed to helping people change their lives for the better and become healthier versions of themselves, no matter what their age or stage of life. It starts with a single step. Let us help you make it.
Passion
Our team has an unparalleled collective passion to build a healthier future for all those we interact with. Whether you want to incorporate more fitness into your life, recover from surgery or better manage stress, we want to help you find the right solution. For us, it's not just business. It's personal.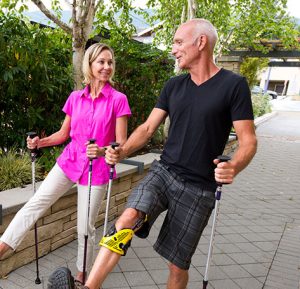 Drive
We aren't shy about it. We want to be the best. Our drive comes from deeply rooted family values and a strong desire to create a healthier future for all Canadians. We have a passion to provide superior education and the highest performance poles to help you Walk Your Way to Better Health.
Mission
We are focused on increasing mobility for every age, ability and fitness level. Through our education programs and uniquely designed poles, our mission is to help people realize that their full potential is not only achievable but also sustainable, by doing exactly what their body was designed to do – move.
Vision
We envision a healthy future founded on prevention. We envision achieving physical and mental well-being by being active. We envision a future of feeling good, from the inside out. Now we ask you, why wait, the future begins today.
Visit our website, urbanpoling.com
FOR MFN MEMBERS
MFN professionals receive 20% off at urbanpoling.com
PRODUCTS & SERVICES
Products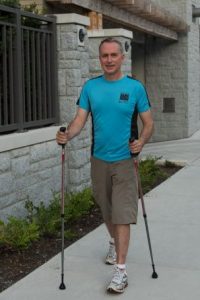 Fitness Poles
Built for fitness and engineered for performance, safety and comfort, these premium-quality Urban Poles enable you to burn up to 46% more calories than walking without poles. The ergonomic CoreGrip (patent pending) engages your core muscles as you walk to help you easily strengthen your core.
Balance & Rehab Poles
Recommended by leading surgeons, physicians and therapists, our ACTIVATOR™ Poles were designed by an occupational therapist specifically for rehab and long-term conditions. This unique patent pending design offers strengthening, stability and off-loading with your safety in mind.
Education
Instructor Certification
The Urban Poling Certification Course is a comprehensive course (offered both live and online) that teaches course participants the practical skills of Nordic walking and how to teach Nordic walking to others.
You will learn everything you need to know about the Urban Poling Nordic walking technique and be provided with all the materials, tools and support you require to provide one-on-one sessions, group classes and educational demonstrations. This course is ideal for group exercise instructors, personal trainers, recreation/wellness directors, diabetes educators, health care professionals, teachers, walking/hiking group leaders, and aspiring small business owners.
ACTIVATOR™ Course for Rehab Professionals
Motivate your clients while significantly improving treatment outcomes for balance, core strength, posture, endurance; reducing impact on lower extremities and joints; and promoting functional gait patterns.
Learn how this dynamic evidence based patent pending tool is revolutionizing rehabilitation and is being used extensively in all continuum's of health care and has many benefits compared to passive mobility devices such as canes, crutches and even walkers.
Be Balanced
Create innovative & effective exercises programs using tons of new sitting and standing exercises to specifically target balance and mobility. This 30 minute online course was developed by physiotherapist Cathy McNorgan.