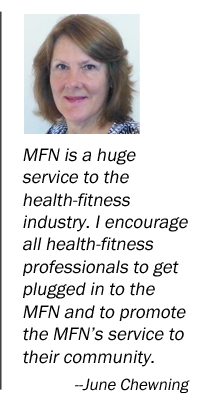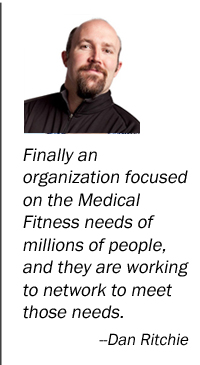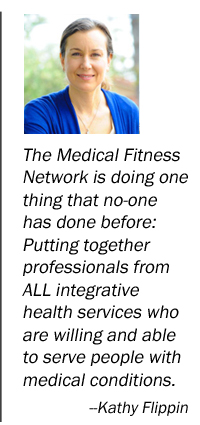 | | |
| --- | --- |
| | You'll have a full page profile on the largest and fastest growing registry of medical fitness & allied healthcare professionals in the U.S. |
| | Being part of this registry increases your credibility and online exposure and gains you access to the medical community. Your MFN profile also appears on the National Arthritis Foundation – the largest non profit medical organization in the country. |
| | ​Get more referrals! Medical and health organizations direct consumer traffic to MFN to find fitness and allied healthcare professionals. |
| | ​Benefits exceed the cost of membership. Over 100 national businesses support this project by offering members larger discounts on education, events, services and products than can be found anywhere else. Most education providers offer $50+ off courses to offset the cost of your membership. |
| | MFN has two educational webinars monthly by the top leaders in the fitness & allied healthcare industry – these alone are valued at $240. |
| | Exclusive access to a National Continuing Education & Events Calendar with certifications, courses, and events from over 50 companies. All these are heavily discounted for members. |
| | Opportunities to expand your social media presence with features on Facebook and in newsletters of the top medical & health organizations. These features generate 10,000 views in just a matter of days. |
| | Be listed as an MFN industry expert by contributing original content. Articles are cross posted in print, digital and social media channels of medical & health organization partners. |
| | Access to a Wellcard Savings Program. With the cost of healthcare on the rise, every little bit of savings helps! |
| | Recieve discounts to the Medical Fitness Tour. These two-day events offer 8-10 non-competing educational workshops on a wide range of topics in prevention, treatment, and rehabilitation of chronic disease/medical conditions. |
Dues are tax deductible and support this platform allowing the community and non-profit medical & health organizations free access to it.
START YOUR MEMBERSHIP NOW
20% OFF your first year of membership
Only $119! Use code MFN119 at checkout