2020 Professional of the Year
Congrats to our 2020 Winners!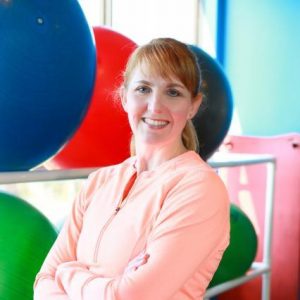 Personal Trainer, Coach and Educator
Nashville, TN
Colleen Bridges has worked for nearly 20 years as a personal trainer, group exercise instructor and fitness coach. Her passion for understanding the body — in sickness and in health — and how it moves has led to her special interest and talent in working with senior adults, especially those living with Parkinson's Disease and Multiple Sclerosis. Her skill at designing and implementing tailored strength, balance and endurance programs has resulted in an extremely loyal and long-tenured client base.
Colleen is an NSCA Certified Personal Trainer and has acquired many specialty certifications in areas related to neurological diseases. These include Parkinson's Cycle Instructor Certification, Rock Steady Boxing Instructor Certification, and Brains and Balance Specialist, just to name a few. 
She works with clients at S.T.E.P.S. Fitness and Rock Steady Boxing Music City in Nashville. She is the founder of Power for Parkinson's, offering consults with clients, and coaching and development services for other fitness professionals. She is the author of MedFit Classroom's Parkinson's Fitness Specialist online course, to educate other trainers to safely and effectively work with Parkinson's clients.
International Pro of the Year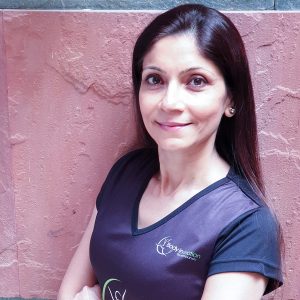 Founder, 'Body In Motion' Programs
Gurgaon, Haryana, India

Vani B. Pahwa is a Movement, Functional Fitness, Rehab and Cancer Exercise Specialist, among other niche specialties in the domain of wellness. Vani has nearly 2 decades of in-depth experience, diverse client profiles, and cutting-edge certifications from leading internationally-accredited and globally-recognized fitness institutions.
She is the leading Wellness Expert in India for people with challenging health conditions (Cancer, Multiple Sclerosis, Parkinson, etc.) and those wanting to overcome limiting constraints in their daily or competitive performance (chronic health issues, lifestyle-related health conditions/disease, injuries, sports performance). She is also one of the leading Corporate Wellness Experts with some of the most reputed companies across different industries. Major sports companies frequently utilize her services as a Foot & Gait Analyst and Movement Specialist to conduct specialized training and rehab programs.
Vani is a columnist with some of the leading national dailies and magazines, and a frequently sought subject matter expert panelist, consultant, writer and speaker. Her combination of specialties, client profile & range, and extensive work experience, make her unique in India.
Congrats to our 1st Runner Up!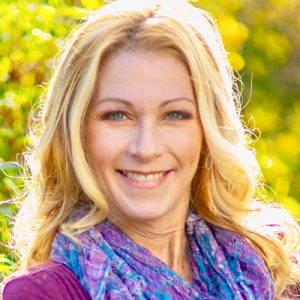 Let's FACE It TogetherTM Creator; Founder, Conti Fitness & Wellness LLC
New York, NY
Christine Conti is an international fitness presenter and educator, as well as the CEO of Conti Fitness & Wellness, LLC. With over 20 years of experience in the fitness industry, Christine creates and implements functional fitness programs for all ages and abilities. She is the creator of Let's FACE It Together ™, a facial fitness and rehabilitation program with a certification that is sweeping the nation. She is the author of MedFit Classroom's Arthritis Fitness Specialist online course, to educate other trainers to safely and effectively work with clients with arthritis.
Congrats to all of our 2020 Nominees!
Submit Your Nomination for 2021
Each month, MedFit Professional Magazine selects one professional exemplifying the values of "medical fitness".
Each of the 2021 Professionals of the Month will be in the running for "2021 Pro of the Year". The winner will be announced in early 2022.